On his first attempt at a cohesive body of work, Manny Cloud takes the route of fluidity and sincerity on I Can't Change The Present Either. The reclusive and rarely seen Oklahoma City artist is a product of a blend of experiences he's had in Nigeria and the US, and uses that to put together a project of genre-fluid proportions. On this project, he represents the vulnerability of young adults who spend their early lives dealing with uncertainty in everything from love to just being.
The project's title is inspired by The 1975's 2016 album, I Like It When You Sleep, for You Are So Beautiful Yet So Unaware of It. "I've always wanted this to be the title of the project," Manny Cloud tells me. "I have a thing for sentence titles, and I thought it just fit."
Manny Cloud chooses an intense and drum-heavy start on I Can't Change The Present Either. The pop influence is evident on "Godspeed", and Manny's auto tune ensures that the emotions in his words are almost tangible. The result is a very strong project opener that'll leave the listeners bobbing their heads and wanting more.
Opening with the same lilting background vocals on "Godspeed", Manny's writing skills really come to the fore on "In The Mood For Love". Uncertainty in love and commitment is a staple in the experiences of the youth, and guest Slyrex sings accordingly, "Settled down and changed, then why'd you call me over?/If it's over, let it be over".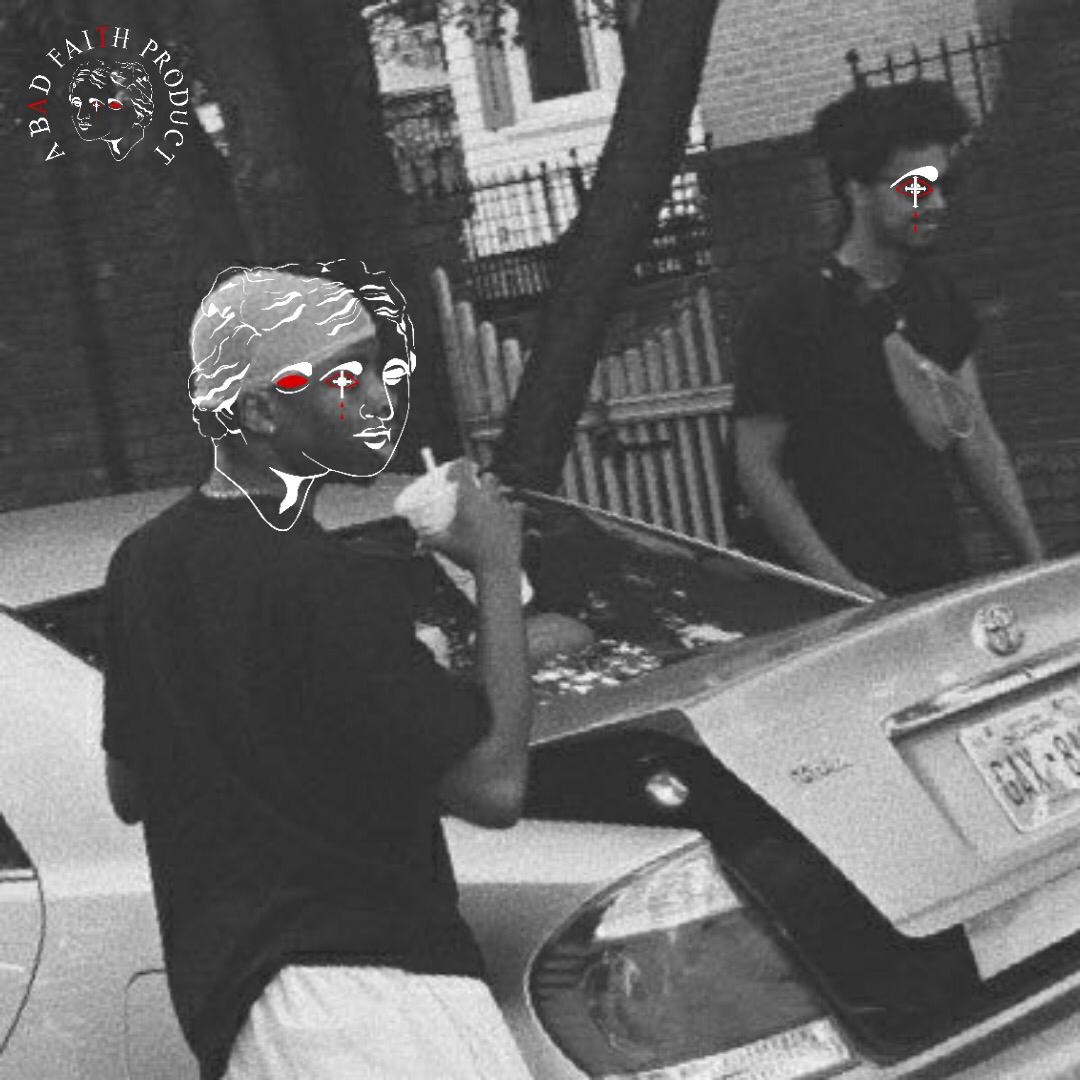 Speaking to RADR, Manny describes his thought and creative process behind the creation of I Can't Change The Present Either, or Can't Change The Present. "It was more about raw expression for me. I don't want to say I didn't think about it, but they're really raw emotions. When I think back on some of the songs, it takes me back to particular memories."
And it shows. Each song carries with it an authentic sincerity which is all too relatable to the youth finding their feet in life. "Trauma" is a hard shift from the first three tacks on the EP. Manny moves into a more 80's, synth-heavy sound laced with bass guitar riffs, produced by LD.
"Other Plans" opens up with Manny's now easily recognizable background vocals. The unique thing here is the bass and a flute like progression in the sound. Manny's low register delivery is almost hypnotizing in its smooth evenness. Listeners will be mind blown by the change in the song's beat, it's almost as if another song has suddenly started. The shift in the song embodies the title "other plans" as the artist chooses to drop the initial first sound for another.
On this project, Manny Cloud shows his versatility and ability to experiment with numerous sounds. Stylistically, he can not be put in a box, and throughout I Can't Change The Present Either morphs and changes as his emotions dictate.
Stream the project below.
Follow RADR Africa and Twitter.
Other Articles