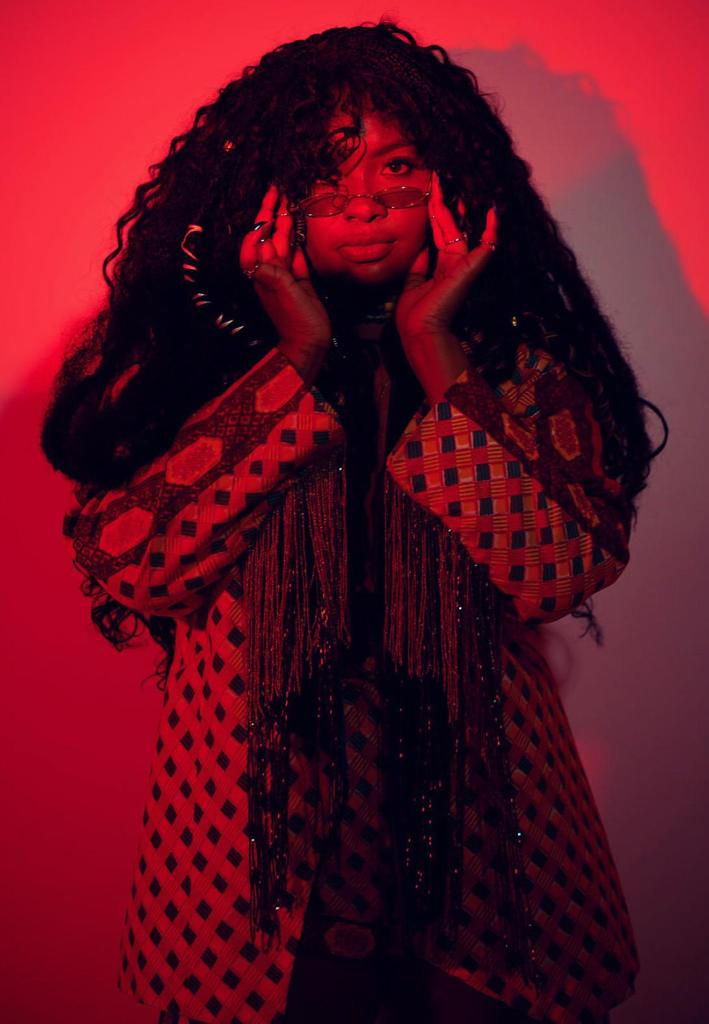 Singer. Songwriter. Entrepreneur.
This is how Marenikae describes herself. She is the familiar Jill of all trades who is the master of all.
Marenikae is no stranger to the arts as she grew up under the major influences of her parents who had non-traditional careers in the creative arts industry. Her Dad was a personal shopper before becoming a celebrated film director and going on to start one of  Nigeria's first record labels – 'Africa N Vogue', where he worked with several Nigerian artists like Daddy Showkey and the Plantashun Boiz.  Her mum was a Producer and theatre performer. Her parents made her see, early on, that she could have a successful career in arts. 
In one bold move, she began her record label in 2018, and in another, she released her debut album with no features. However, she hopes to write with Oxlade and ShowDemCamp sometime in the future and collaborate with many more artists like Tems, Wurld, and Tiwa Savage.
She got her first degree in Criminology from the University of Massachusetts and then moved to Atlanta to work on being an Artist full-time. At the same time, she began to make outfits for her dancers to wear during performances.
"I started my clothing line Makan Gid'n in Atlanta and sold the pieces to artists who came to do shows in Atlanta including the likes of Tekno and Yemi Alade. I also dabbled into brand and creative direction, i wrote some ads and did some interior decor. I also had a creative agency where i did personal shopping and coperate wardrobe styling."
Marenikae decided that she wanted to go back to school to study the things she already loved; it was a no-brainer that she went back to double major in art history, visual culture, media, and digital culture and she is set for a masters degree in art business.  
Her new project Acquired Taste is set for release during the first quarter of 2023. This time, she is more self-assured and is sure about what she wants her sound and image to be.
"This is my biggest release and i'm excited because i have grown since the release of my last album. The songs and visuals are unique and original. They give an Afro-futurist theme"
Marenikae hopes that her listeners feel empowered whenever they hear her music.
RADR had a fun chat with Marenikae on her creative process and what her listeners should expect.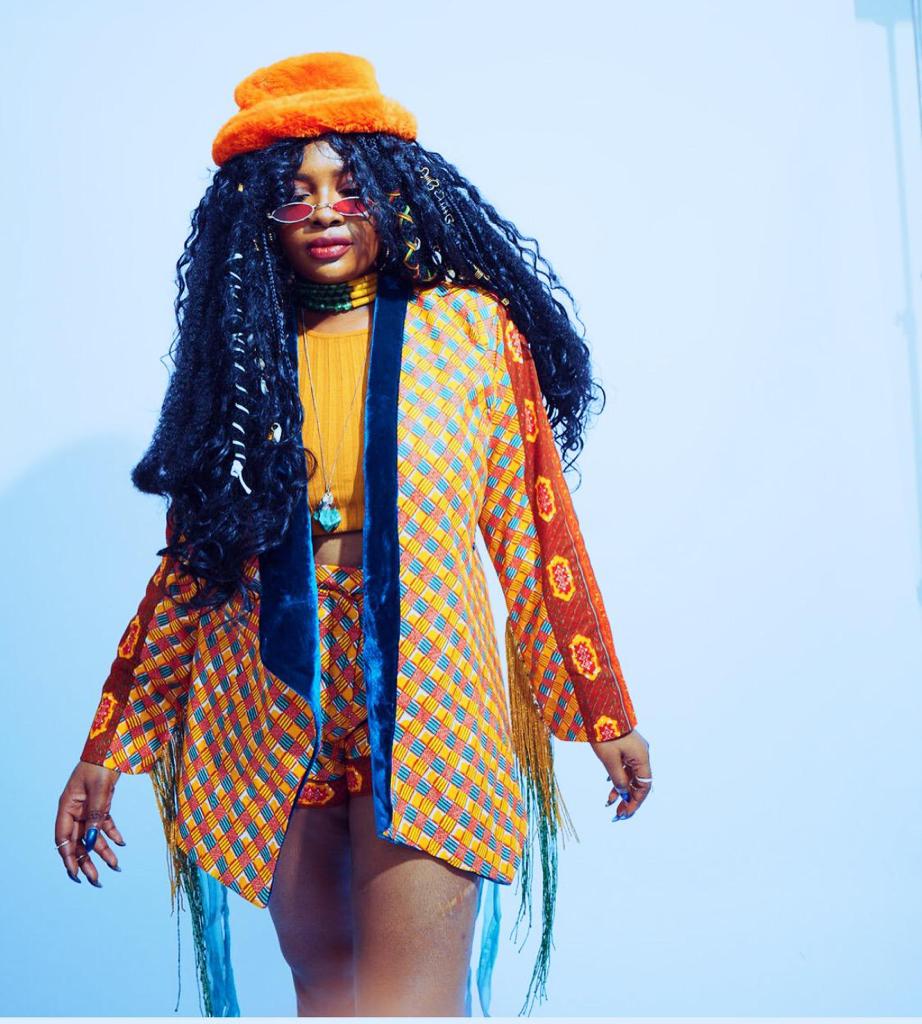 How would you say your sound has evolved over the years?
My mum put me in a songwriting camp in 2019 and that has changed my writing style. My style is a cleaner and more refined version. My melodies are a lot more spaced and my style is now less R& B and more Afrobeats. In addition, my temperament and self-awareness have grown and evolved.
That's awesome! How would you describe your personality?
I am an ambivert; I can be charismatic when I need to but I also need time to myself to recharge. I'm known for being blunt and outspoken while being adventurous and fun.
What themes inspire your music?
'Finding your inner badass'  is always the message for me. My music is like the friend that gets angrier about your situation than you. I can't relate to many of the love songs; especially those in the 90s. It was a lot of  'i can't breathe without you, 'choose me, pick me. That's too much. I want women who listen to my music to have an alternative way to talk about love and heartbreak. 
That's an incredible theme. I've never quite thought of it that way. Who are your influences for your music?
Definitely Early 2000's Nigerian artists like Styl-plus, P-square, Mo' hits, Destiny's Child, Erykah Badu, Rihanna, Backstreet Boys, and spice girls. Tems, Oxlade, Wizkid, Davido of course. 
We are in an amazing time in music and it's easy to see the footprints that have led us here.
That's a lot of people; It's such a diverse list. What's your songwriting process like?
Thank you. Usually, I would create a melody and just go off from there. Now, I find beats on YouTube or from my friends and I write to them. When I get something I like, I send the reference beat and demo to my producer and they build around it. 
What's the best part of the music creation process for you?
Always the writing. I love to do the background vocals and harmonies, as well. I enjoy rehearsals with my performance coach. I enjoy merging dance and vocals and watching it all come together.
You've described your music as Afro-merge. What does this genre entail?
Afro-merge is the combination of all of my influences. So it's a mix of Afro R& B, Afro Pop, and Neo soul. And when I  sang, it didn't quite sound like Afro-fusion so I decided to call it Afro-merge. I mean, why not? 
Interesting. How would you describe your sense of fashion and how does this play into your music?
I'm more concerned with wearing things that I like than with being fashionable. I'm not opposed to trends, though. I find whatever works with stories I'm trying to tell for my music videos. In my life, my style is more of an ethnic, edgy, and bohemian glam.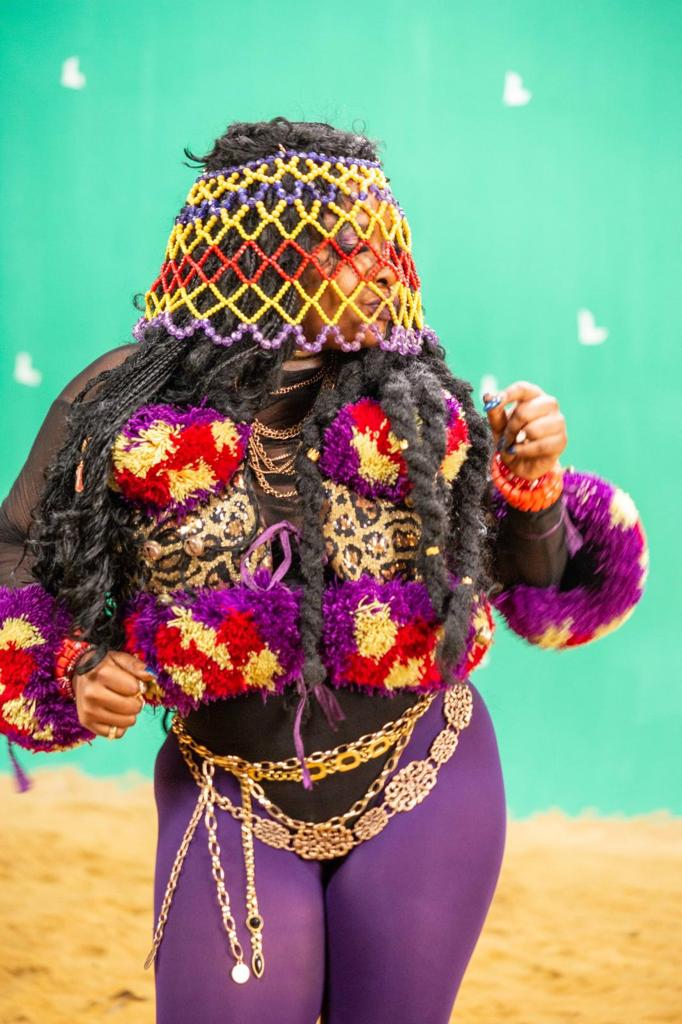 What has been the most challenging song for you?
I would say 'as I be'. Because this song is up-tempo and out of my comfort zone. It was a genre I hadn't done a lot in. I had to make sure the notes were staccato enough but still leaving room for legato which is my signature note. 
How was the experience working with Cobhams on Feel Alive?
It was amazing! I flew into Houston to meet him and his family. He told me he had been an intern for my dad back in the day and it was generally a beautiful experience. 
Goals!. What is your hope for your music in 5/10 years and for yourself as a brand?
I see myself as a cultural creative integrator. I want to create music that crosses into the lane of fashion and arts. I want to make a good living off my art. I want to have enough money to have a great life and never have to go through MMA again haha.
Of course! That's the dream, right? What one thing do you want your listeners to know/feel when they listen to your music?
Empowered and Badass!
Yas! What can we expect from your upcoming projects?
More greatness, realness, flavor. All of the fashion. There's so much growth I can't wait for you all to see.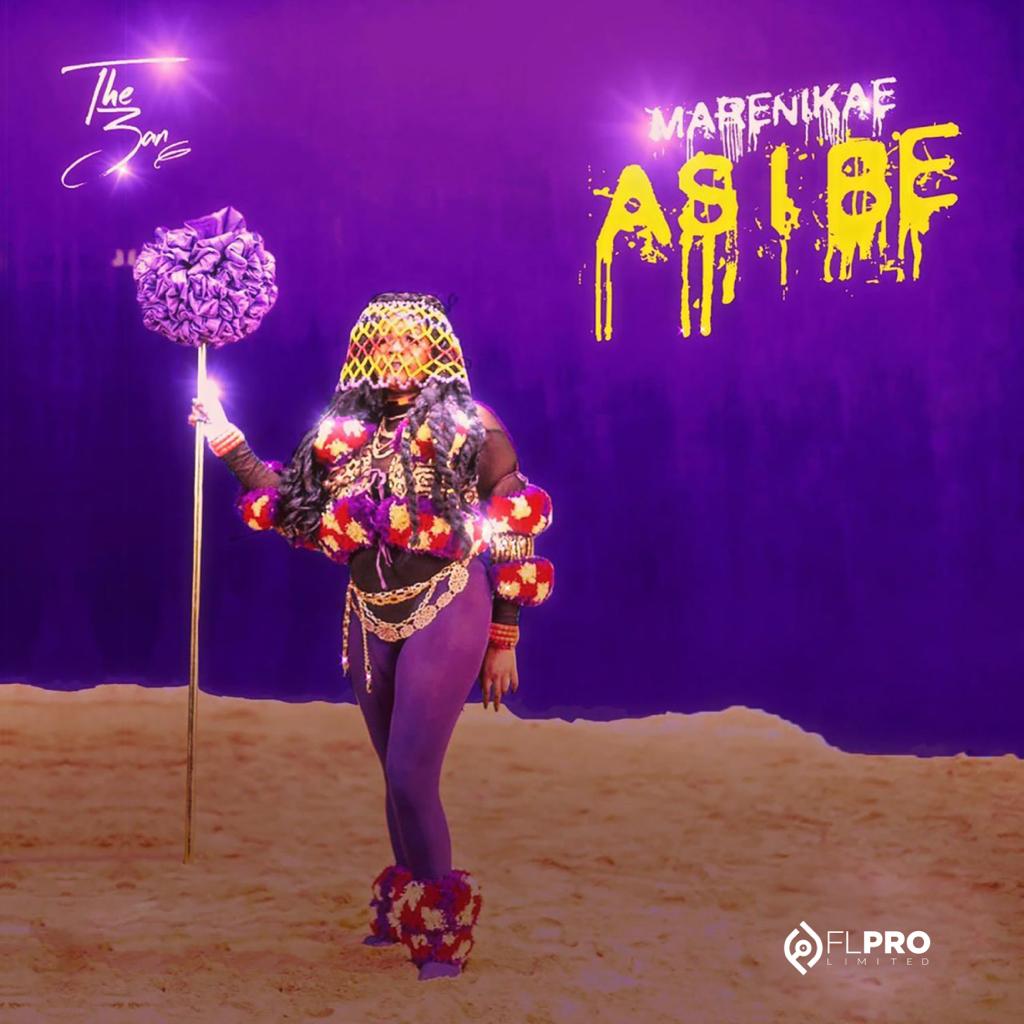 Click here to stream her new project "as I be".
Other Articles