One of the most beautiful things about art is its ability to evolve, grow and re-emerge in newer forms. By the singular ability to create, creatives are empowered to birth stories, narratives and create art, in several mediums. For Seyi Akinlade, also known as UAX, his artistic run is one that not only encompasses his passion, it's also a testament to his commitment to creating timeless, beautiful art. With a deep knowledge of self and reverence for God at the core of his personality, UAX exudes a level of self-awareness that's quite inspiring as well as liberating. Speaking on his journey from the stage, through photography and creative direction, and now music, UAX takes us all on his trip to self-discovery.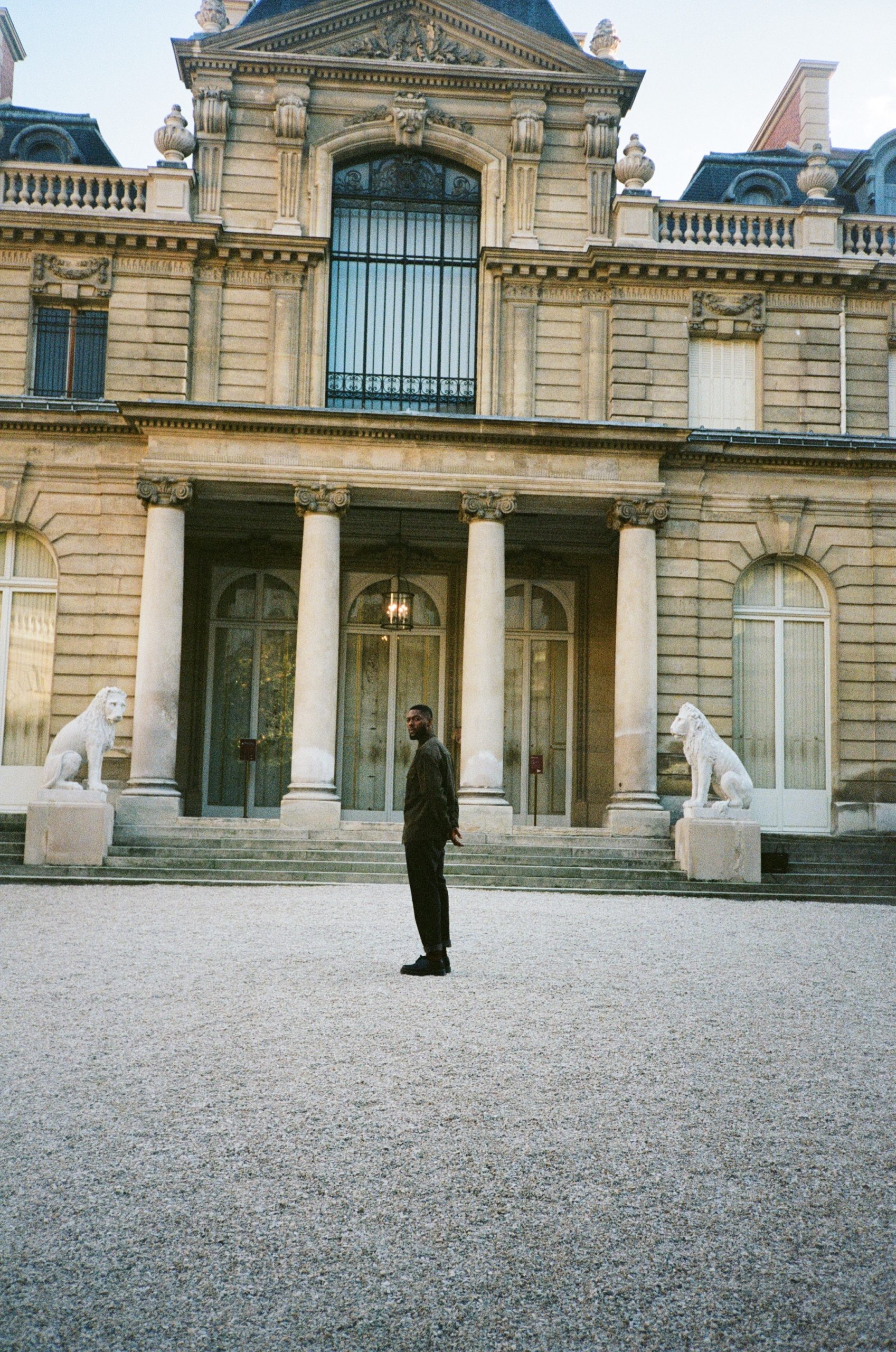 Can you tell me a bit about yourself?
I'm Seyi, a.k.a UAX and I'm creative, in every sense of the word. I am an artiste, photographer, and director amongst other things. Growing up, I just knew I loved art. I started as a dancer lol, and my love for music influenced this. As I grew older, I did a bit of stage production, acting, and directing. Then, I branched out to photography and now, I'm circling back into music.
That's quite an interesting run. Starting as a creative in the industry is one thing, but branching out into another part is a different ball game. How did you navigate that?
It's never easy making such switches. I wake up with so many ideas and I just have to remind myself to take it a day at a time. I started on stage in school, then found photography, and transitioned that into producing and directing music videos. However, no matter what I was fixating on at the time, music remained the core because I was always making music on my laptop.
Thankfully, so much has evolved in our human experience and the rules are now more flexible. So it's not really about switching mediums, it's just about evolving with the forms of expressing myself.
Hmm, that's quite enlightening. As a multidisciplinary creative, how do you balance creating in different mediums? Do you worry about being boxed into one medium?
Funny how I experience this a lot. Getting people to take you seriously when you're already known in a different line of work can be tasking. I don't take it personally, it's how the world is wired and I've learned to handle it better.
It's been a year trying to get people to see me as an artiste, so I'm learning to present myself and art better and improving my communication and poise.
Your sound comes off as a fresh blend of R&B and slow pop. What is the inspiration behind this choice?
For me, genres are just a mode of expression, so they reflect different parts of the art. I'm a lover lol and I am great at expressing that with R&B. But, as I continue to grow as an artiste, I think I'll be exploring different genres and it'll be difficult to identify with just one. I've had so many beautiful experiences in life, and I love to document that with my music. I'm particular about the words and the message, but I can get really flexible with the vibe or sound. Over the last couple of months, I have created a couple of songs with different producers, across different genres. What really matters to me is that the message doesn't change.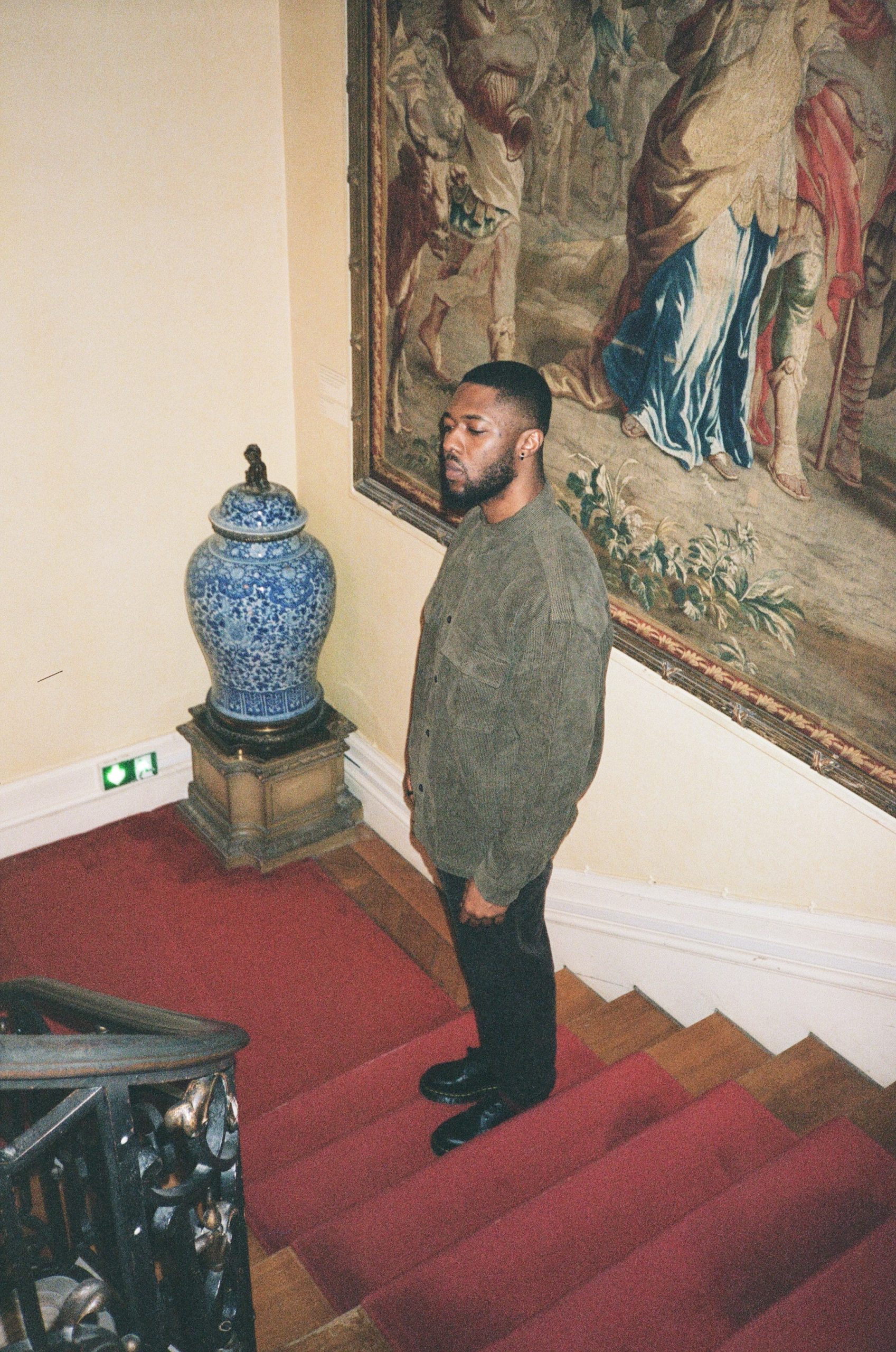 That's interesting. What / who will you say are the biggest influences on your sound and style of music?
I've always been a very curious person. So a lot of things that I do are sponsored by inquiry. I get bored easily and going down one path can be pretty mundane. So the major influence on my sound and style is my curiosity.
People-wise, MJ is a major influence. I grew up listening to him and I think I've even picked up some of his tricks too. (Don't worry, with time you'll notice soon enough)
Sade Adu is also one of the amazing people who inspire me, especially with her level of self-expression that just transcends cultures, people, and traditions. Burna Boy and Wizkid, with their confidence and poise, just go to show that if you put in the work with your craft, you'll be limitless.
That's very true. There's a slight aversion for people who keep discovering and evolving with the mediums they choose to express their art in. So far, what is the one thing that has helped you?
Omo na prayer oh. I could list so many things about having a great support system and whatnot, but the truth is it can get really crazy. So many creatives will agree with me that having a strong inner voice can be hard to manage, and mine is pretty loud. Prayer really helps, and support from my family.
As a self-aware creative, how do you strike a balance between self-expression with meeting the expectations of your audience?
This is where the quality of the people around you is important. So many times I hyper-fixate and try to make everything go a certain way, but I've had several lessons. One, you don't know everything, so be teachable. Two, if you trust them, let them handle it. As someone who has managed my brand from the get-go, relaxing and letting a team take over, felt new. But, I have eased up into the entire change now.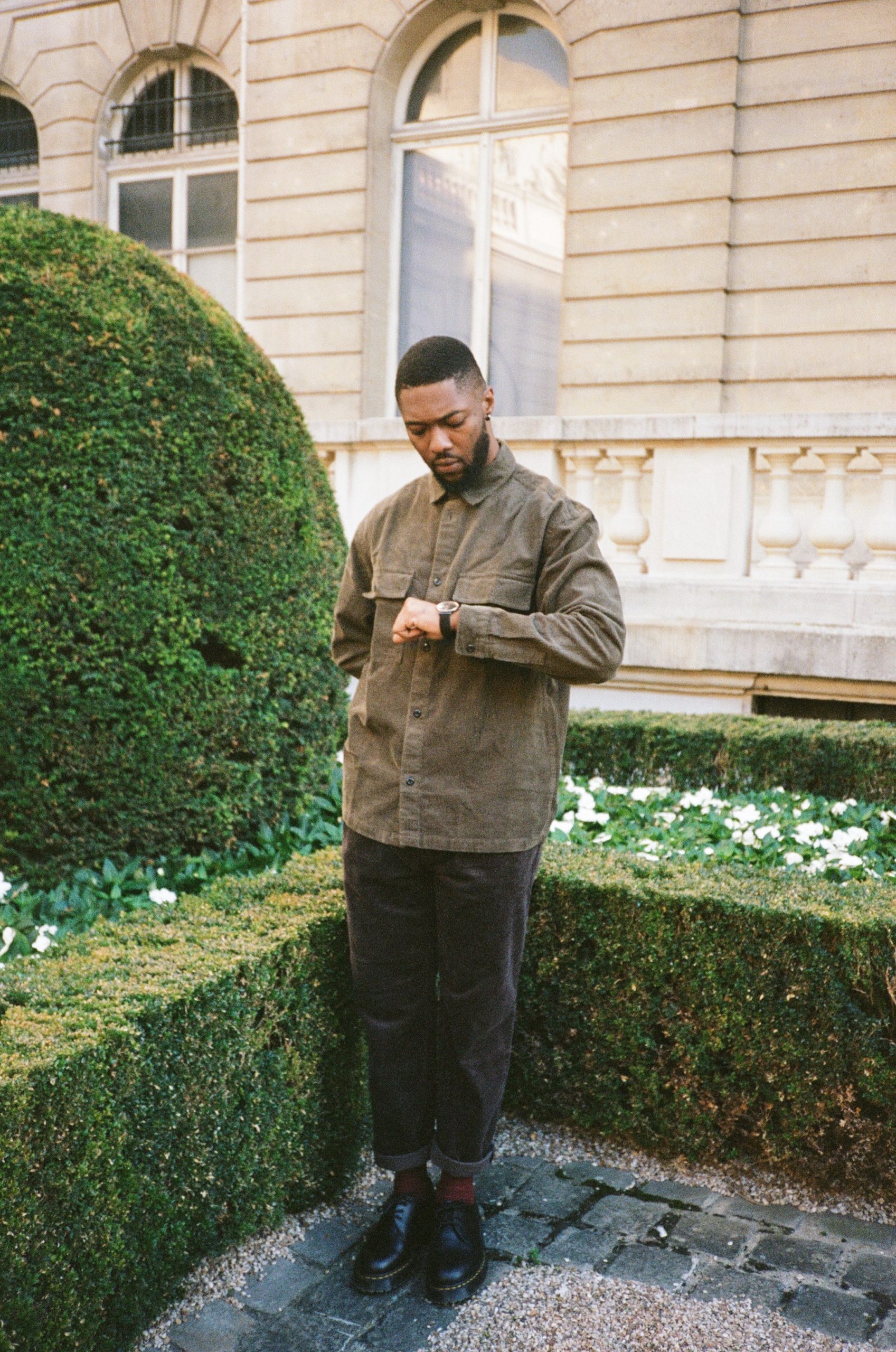 Growing and learning, that's great. You recently released a single, Safe sometime in December 2022. Can you tell me the story behind that project?
Sure. In 2015, I dropped a single called Eurostar, but my conviction wasn't that strong then to pursue music. So, I just went back to doing other things.
Fast forward to 2020, the lockdown really messed with the balance of a lot of things. I had so much time on my hands to reflect and write a ton of music as well. This helped me set the pace for 2022. So last year, I finally convinced myself that I was ready to share my music with the world. One random day, Illkeyz,(one of the best producers and good friend) sent me a beat to do a verse on so he could pitch it to another artist. I was at the airport, but I told him immediately that I wanted that beat. Within a week, I recorded the verses, and the song was done. I started by just putting videos of me singing on Instagram, to get feedback and it was great. By the end of the year, I just knew I didn't want to end the year without properly introducing the world to my music. On 15th December 2022, I finally put out Safe.
Congratulations! Are you currently working on any exciting projects you'd like us to look out for?
I can't disclose the name right now, because God hasn't given it to me. But I'm currently working on an EP and I'm excited and can't wait to share. I've been working on it for a while and it promises to be an amazing, fresh project.
Okay, fingers crossed. In the coming years, what would you like UAX the brand to represent?
I'm on this earth to contribute to the archive of art that has existed since life began. That remains the very core of my existence. I hope to strike more balance with the mediums I'm engaging at every point in time. Most importantly, I hope to gain access to share my art, and the opportunity to collaborate with the best of creatives. I want to make everything I want – films, music, etc. Finally, I hope to live a fulfilling life.
Stream Safe here.
Other Articles