The reality of life as a Nigerian adolescent is as far from rosy as you can imagine. With all the craziness going on right now, navigating the sea that is adulthood is daunting; filled with constant battles with self doubt, mental health issues triggered by school and work, and the fight for a more progressive society. As kids, this is not what we bargained for; "growing up" is a lot more difficult than we initially thought; and young shoulders need relief from these burdens from time to time.
Living without coping mechanisms has turned out to be virtually impossible. Ranging from substance use to sex, these adolescents have carefully picked their poison according to what their principles and personalities permit. Before the COVID-19 curse, nightlife was the primary source of an escape from the daunting reality that is life in Nigeria. "Thank God it's Friday" became more than just a catchy buzz-phrase, as weary minds trooped into dimly-lit clubs and bars filled with indistinct chatter and loud music, looking for something to fill the void, or drown it all completely. Memories were made on nights like these, and without them, we seem to have fallen completely into a state of constant frustration. We all miss outside.
Music always does the trick in a time like this. While it can not give us the physical intimacy we crave, it can take our minds to a place where everything seems normal for a change; a place where we can lose ourselves to our most guilty pleasures and teenage fantasies.
And this is where Loti and KD come in. Their new project, Sins and Scenes, is specifically tailored for this cause. The project does exactly what it says on the can — telling stories of the escapist nature of Nigerian youth as they weave through topics of sex, drugs, and love tainted by a fear of commitment.
The duo's relationship is a major influence on the chemistry that they share on Sins and Scenes. Following a fortuitous meeting (which included a number of other 44DBcollective members), Loti and KD became quickly acquainted, sharing a brotherly bond they never knew they needed. They began working in their university dorm room, sharing beats and experimenting with different sounds. "He sent me two beats. One of them became TRPN on Sins and Scenes. After working on it, KD's reaction was like 'whoa'," Loti tells me. "I told him we had to make more", KD relayed. "I had worked with other people in my school, but they all wanted to do afrobeats".
Loti and KD pride themselves in the fact that their music stems directly from their life experiences. KD says, "Every part of every lyric we have done, experienced and lived. The tape's mood is for people who like romance but don't want commitment — young adults living out their teenage fantasies." Every song on Sins and Scenes has a unique backstory to it, and the duo took me into the world of escapism that they created.
"Real Life"
Loti: "We worked on this with Adé, and it came out solid. I wrote something to some stuff KD sent earlier. Every Sunday, I would go over to KD's and we'd smoke and make music. After recording what I wrote, we were stuck. We just kept the beat in a loop, and I basically freestyled through the rest of it till everything came together. There is no song like Real Life out right now. It's the last song we recorded actually."
"Rendezvous"
Loti: "New year's eve, KD sent me this beat. I sent the beat to Hyphen. We created something really random, and then boom, that was it. We didn't even have a title, it was called "Track 4" for the longest. I think the word "rendezvous" comes up only once in the song, but it made sense to use it. I usually like abstract titles to my songs anyway."
KD: "This is the second song we recorded. Loti actually stole this beat from me (laughs). I sent it to Wani and Duncan Mighty, but I didn't get anything back. Next thing, Loti said "I can get Buju on this song". I didn't even really believe him, until I saw a mail from Loti, titled "Buju verse", I said wow. We recorded this one a while ago, sometime in November."
"TRPN"
KD: "This song is my baby. It's the song you could say I really took my time with. Loti said he wanted an R&B beat and he scattered it. Fasina is a mutual friend of ours, so we got him to do something on it. He recorded it in 5 minutes. He even said "this is all I could do", with that British accent of his (laughs). It came out so good. Fasina is such a UK boy. UK boys are different."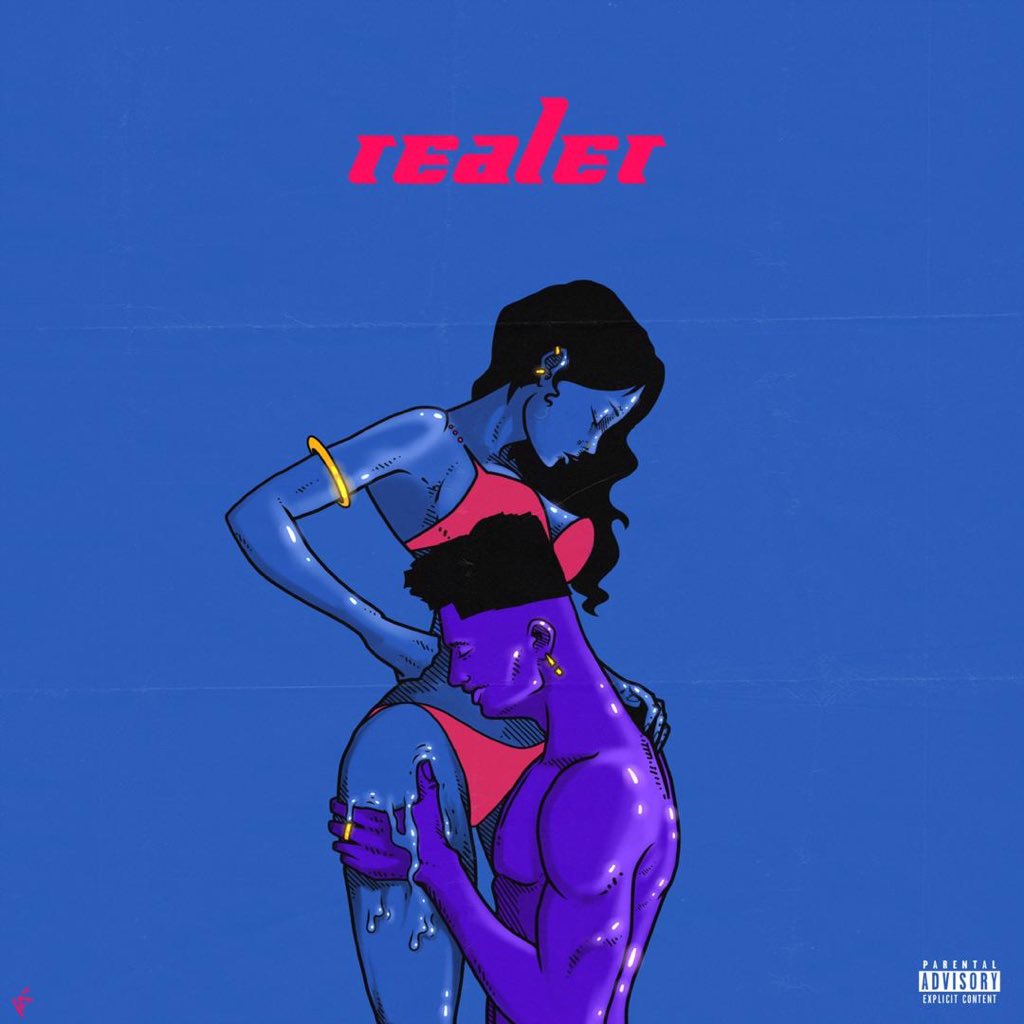 "Realer"
Loti: "KD sent the beat on the 2nd of January. Funny stuff, I wrote this song on my way to buy bread. I was walking and I tripped on something, and that's how the opening line "why you wanna trip?" came about."
One thing the duo strives for is intentionality with their music. The artwork of the singles off the tape, "Realer" and "Time Of Our Lives" are pictorial summaries of the mood and theme of the project. Their intention is for it to resonate with you — a soundtrack to memories that you are yet to make. COVID-19 is a big hindrance to the otherwise strategic timing of the project's release. "The initial plan was a release at the beginning of summer, a time when everyone would be free and happy. But myself and Derek [KD] decided to keep working on the project, despite the pandemic," Loti tells me. "About three of the songs were mixed between 18 to 20 times in total. We keep searching for perfection."
"You know when you're out with your guys, there are babes around, there's shaqs [alcohol] — there's this feeling you get," KD says, "and I think I've mastered that feeling. I'm very keen on making my music make you feel something."
Sins and Scenes is out on Thursday, June 18th, 2020.
Follow RADR Africa on Twitter.
Other Articles