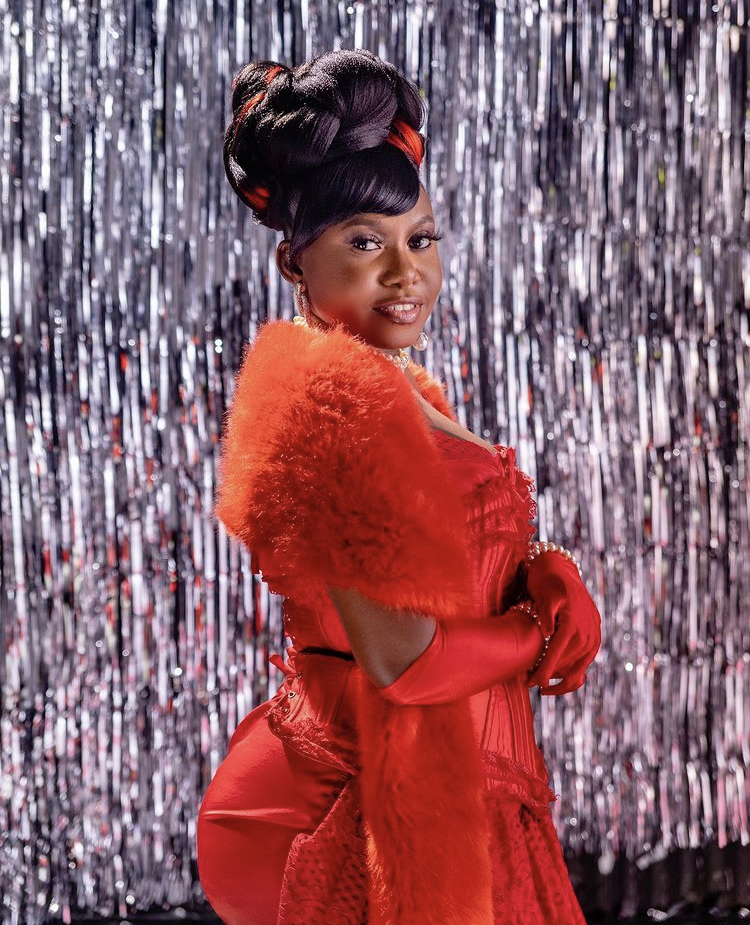 Niniola is a Nigerian singer and songwriter who is at the forefront in the Nigerian music industry. She is one of the women in the Nigerian music sphere who is steadily making a reputable name for herself within the continent and globally.
Born Niniola Apata in the city of Lagos, her rocket to stardom shot off in 2013 when she enlisted in the sixth season of Project Fame West Africa and secured a spot for herself as the season's third runner-up. From her first major hit, "Ibadi", to her 2021 EP, Lagos to Jozi, her timeless contribution to the sounds in African music as the "Queen of Afro-House" has been thoroughly and unequivocally established.
Through her music and fashion, Niniola provides many Nigerian women with an audacious reference in unlearning gender-biased societal norms that allow the stifling of female sexual exploration and expression in various key facets of society. She portrays an impressive level of disregard, fully advocating for and exercising the freedom to artistically express her thoughts on sex, giving Nigerian society a vocal and candid statement of what it means to engage with a sexually-liberated female identity.
In the singer's CNN interview with Earl Nurse and Arit Okpo, she claims that growing up in a polygamous home can be attributed to the "confidence" she feels to sing, not just about her body, but about sex and the topics that female singers in Africa would naturally not be open to exploring. She also asserts that she does not need to wait for a man to discuss issues on sex and sexuality first before doing so.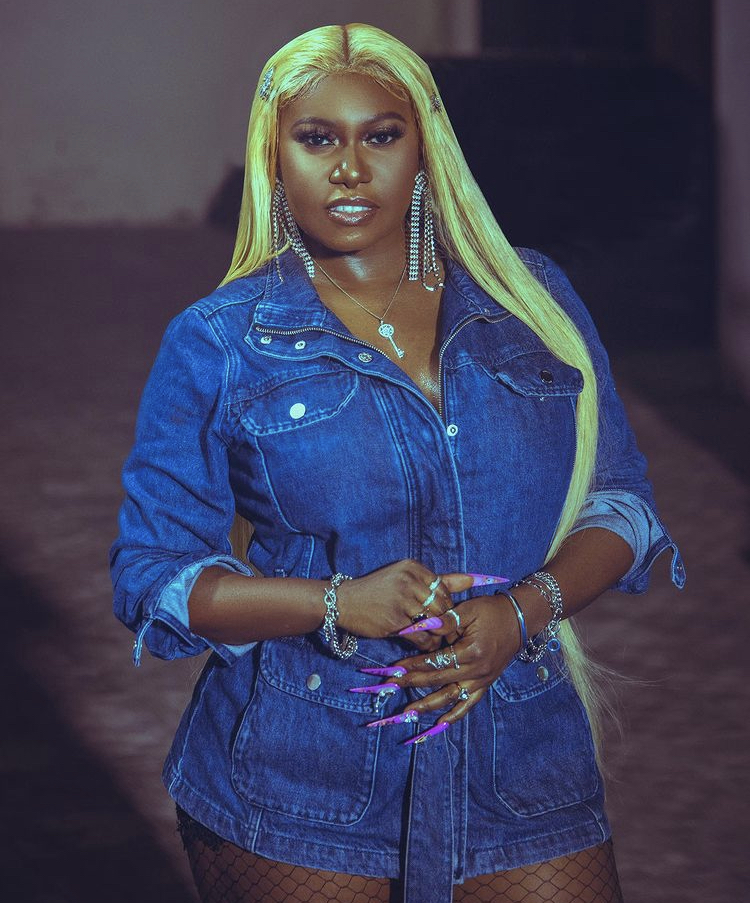 Her fashion gives testament to her position on female sexuality as it conveys the bold delineations of a sensual Black woman. Niniola is pleasantly self-aware, and she showcases her Afrocentric style using a medley of vibrant colours. She dons voluptuary attires and parades big Afro hairstyles. Her Afrocentricity is also observed in her lyrics, as most of them are expressed in the rich Yoruba language while being tastefully seasoned with sexually connotative metaphors, euphemisms, and puns. In her hit single, "Maradona", she sings, using innuendos to describe oral sex:
"Óò ní ki n la'tan, ó ní maa la tán.
Óò ní ki n d'ojú mi, ó ló maa la pa."
"He asked me to spread my thighs, he said I'll spread my thighs.
He asked me to close my eyes, he said he'll lick it very well."
"Addicted" is another song where the singer loudly proclaims her unfettered and impassioned thoughts. As an African woman who has survived for decades in a society with deep-rooted hate for women while pursuing knowledge concerning sexual awareness, Niniola recognizes that women are recriminated for communicating normal sexual desires and that it becomes even worse if those desires are observed as being "too much".
Nevertheless, she does not shrink her abilities due to this ignorant fact. She sings fearlessly, albeit in a suggestive manner, in "Addicted" about a woman who yearns for her lover, describing her sexual needs in a direct and forthcoming manner. In the song, she does not hesitate to own the state of "addiction" and repeatedly demands sexual fulfillment. Her recently released single, "Want", also details the narrative of a sexually liberated woman who is unwilling to allow patriarchal norms dictate her love life.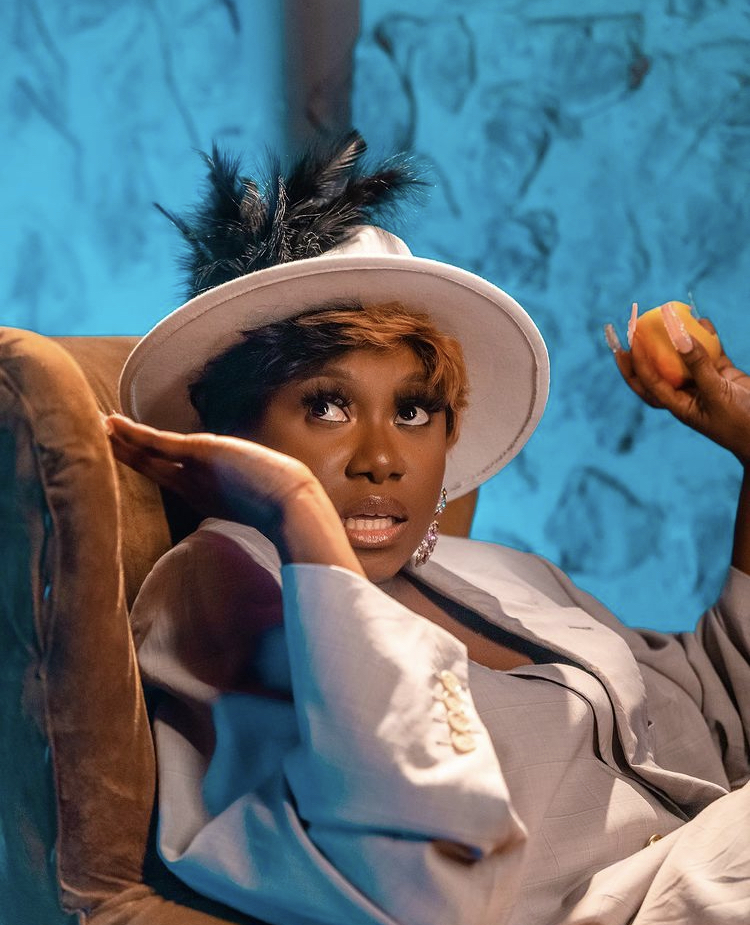 Imperative to also note is that Niniola also uses her music to discuss harmful practices perpetuated and enabled by misogyny against Black women. An example of such is seen in her song titled "Boda Sodiq" where a young girl laments the possible occurrence of rape forced upon her in her inebriated state by someone whom she formerly held in high regard:
"Boda Sodiq, will you promise me not to touch?
[…]
What happened in your boys' quarters?"
Niniola infuses this bit in her music to portray the dangerous rape culture promoted in Nigeria and sponsored against women, who comprise most victims.
In rebuttal to her output, many who have concretized themselves as agents of the conservative Nigerian society have rendered "lewd" and "lascivious". In a post reviewing the reactions of the public following the release of the video of Niniola's hit amapiano track with Lady Du — "I Did It (Bum Bum)" — a comment goes thus:
"Even Nicki Minaj never do reach like this o. Why must it be women that can never just present themselves in a decent manner? If person now say it's wrong, people will say it's women shaming women. Men don't do video like this where they are just opening bum bum anyhow, but when it's woman's turn, the video is not complete until they open the whole buttocks for the world."
Several online articles published in recognition of the success of female singers contain undercurrents of purity culture, with their views aligning with the misogynistic trope that women discussing sex gains a shocking, inappropriate position. An article lauding the fame of women in a "male-dominated industry" by listing female singers blazing the trail, Niniola inclusive, takes a condescending tone by celebrating her while describing her music as "borderline lewd". In another article titled Profanity in Nigerian Pop, the writer describes the Nigerian music industry as "a hedonist thrill: A playground for revelry and self-exaltation". He opines:
"Some artists, however, are subtle and timid about their vulgar utterances, while some are loud, uncouth, and unapologetic and breaking the social rules of morality. The Afro House singer Niniola houses more sexual innuendos in her lean oeuvre than many of her female colleagues. The once timid Project Fame alumna now sprinkles her songs with debauchery."
This criticism remains gender-binarised. Indeed, despite male artistes flavoring their lyrical and visual content with vivid and caustic images of slut-shaming and the objectification of women's bodies, their music is glorified and celebrated — the same music which, in turn, reinforces oppressive ideals of purity culture and sexual repression for women.
As opposed to the bulk of the lyrics sung by Nigerian male artistes where slurs like "ashawo" "thot", and "hoe" are offensively heaped on women, studying Niniola's lyrics from an objective lens shows that her discourse on sex is absent from any kind of derogatory remark, sexist jibe, bias, prejudice, or inappropriateness. She presents completely typical sex themes without any hint of coyness.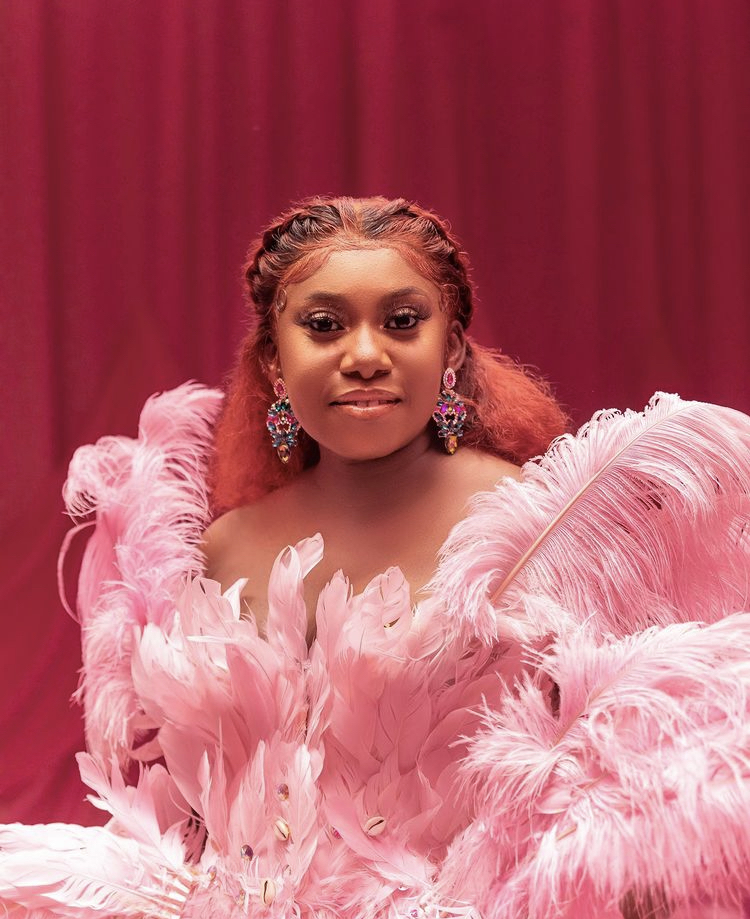 Niniola's daring ability to display her sexual liberation is especially significant as women, most importantly, Black women, for centuries, have continued to face sexual repression through pre-formed pillars of the patriarchal society buttressing purity culture, rape culture, and the "Madonna-whore" dichotomy. This has served to disallow and discourage many Black women from exploring and expressing their sexuality.
Many would argue that the unflinching display of sexual liberation and sex-positivity by many Black women, specifically those in music and arts, does not measure up to valid tenets of female empowerment but rather reinforces the male gaze and female sexual fetishization.
While a fair consideration, it is poignant to be reminded of the long-standing violent structure of purity culture that has ensured that Black women — especially those in an African context — continue to be used as sexual property controlled by men. Hence, if Black women feel particularly accomplished and empowered by shedding off deeply ingrained misogynistic notions that coerce them to reduce their autonomous rights in disassociating shame and misplaced puritanism from their sexuality, their ideas and actions ought not to be invalidated or reprimanded.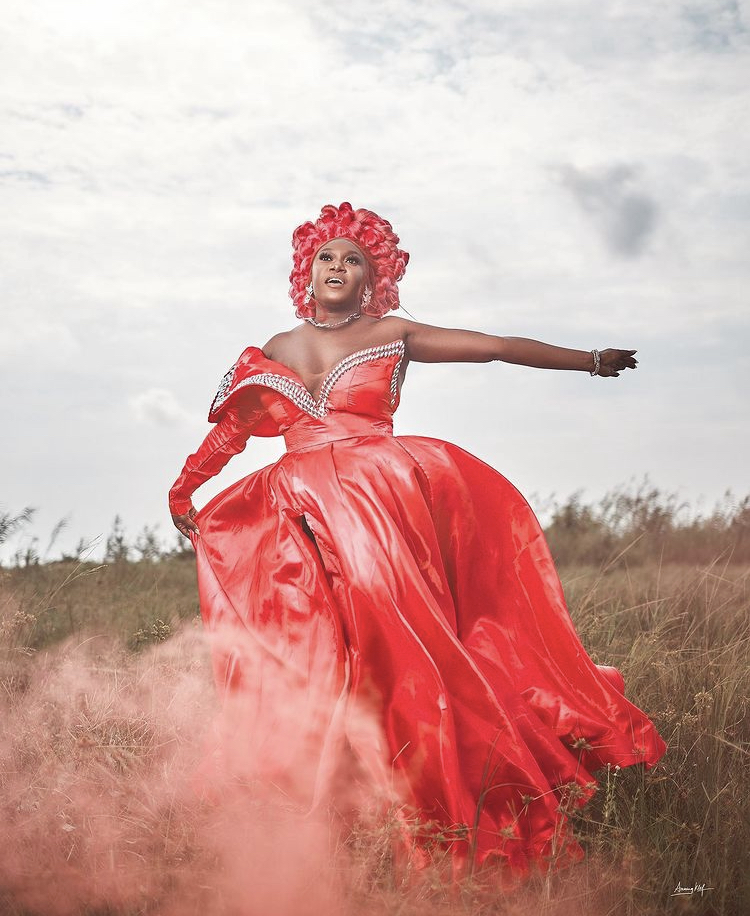 Scholar Flora Seawood, in her academic paper, "Sexual Repression and Black Women's Sexuality", posits that "Black women can be singers, actors, dancers, and mentors, but they are still invisible. Society's ideology of Black women's visibility is recognized when they are performing domesticated duties in a subrogate position. The old institutional ideologies and color-blindness have helped to construct Black women's sexuality that is deep-rooted in race, power, and control."
True to Seawood's postulation, a closer delve into the trail of female representation in music, arts, and pop culture would reveal that many sexual renditions of Black women in the media are exploitative, one-dimensional, and dangerous. Thus, in any event where Black female artistes exhibit a total awareness of their sexuality and express it, the patriarchal society flares up in an uproar, and these women are shamed and castigated.
This is similar to the claim that writer Erin Holve makes in her article with The Orion, where she asserts, "Policing women has a long history and has only grown by criticizing and suppressing women who harness their sexuality and discuss it in vulgar manners. It is no surprise that cis, straight men feel threatened when women celebrate their sexuality. Men and society as a whole often see women in two roles, as the virgin or the whore. Women with sexual desires need to be controlled, made virgin-like and docile while those women who express their desires need to be punished."
Black female artistes who confidently weave matters that interact with sex and sexuality into their music through their sultry movements, sensuous lyrics, and lush fashion styles are labeled as harmful cultural influences on the thoughts and actions of young Black girls. It may take years of unpacking and unlearning to entirely rid the society and its subconscious of retrograde and reductive suppositions of sex and sexuality into which Black women have been submerged.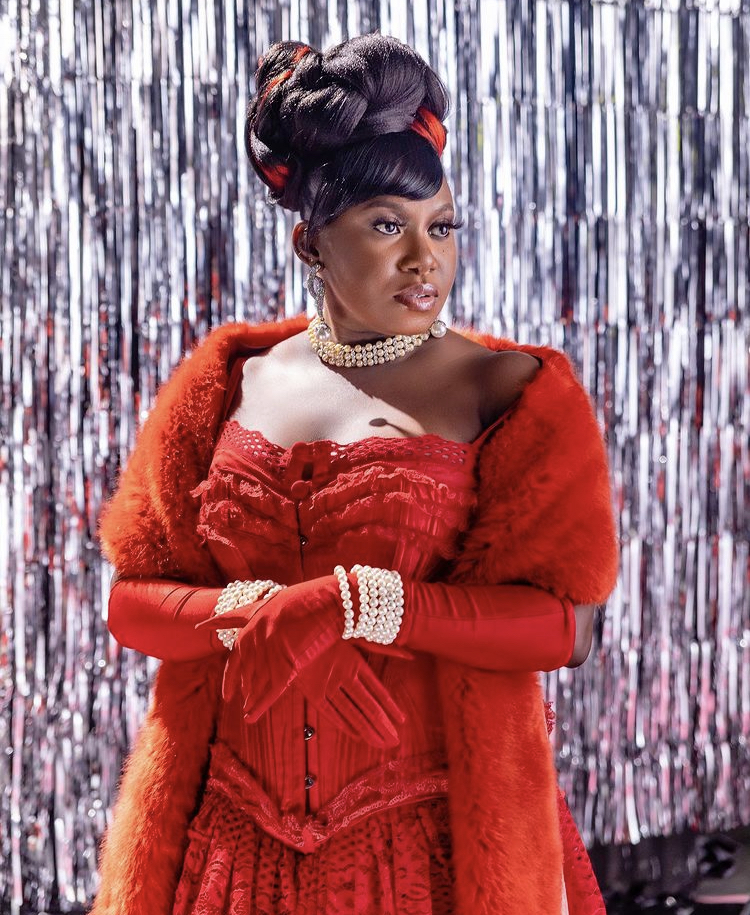 In our times, however, Niniola is an example of many Black women in the world who are dauntlessly leading the revolution to obliterate the narrative of shame as regards sex, along with images of Black women as effigies of submission, subservience. She is an artiste who fearlessly brandishes her sexuality in ways that suggest a deconstruction of patriarchal norms in regards to rigid madonna-whore dichotomies.
Other Articles