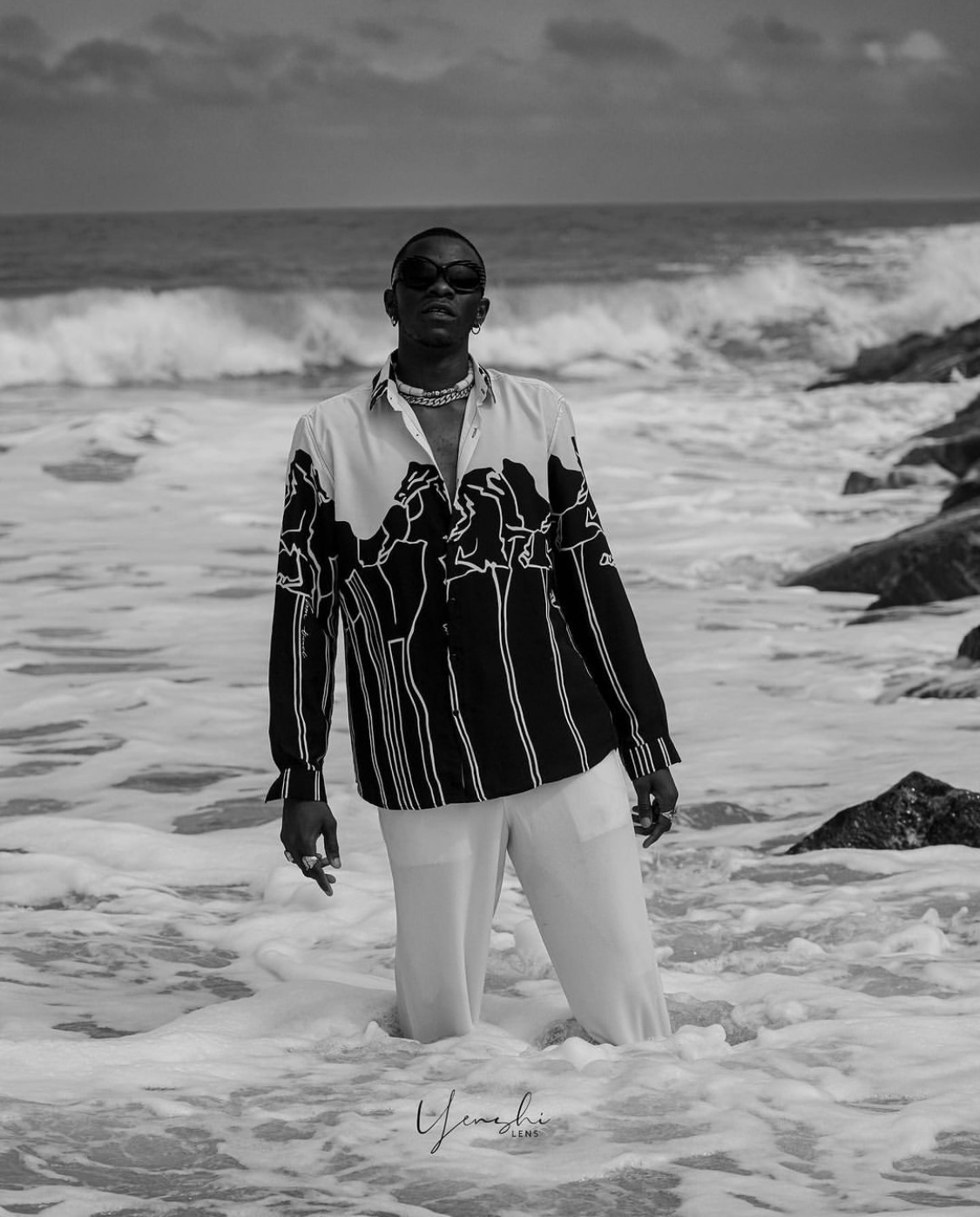 Mid3 The last decade has witnessed a spark in the rising wave of Genre Cross-pollination, from international collaborations, sampling, and improvisation to incorporating diverse sounds and genres. Regardless of how unexpected this fusion seems, a magical confluence emerges whenever different music genres come together and these form one of the hallmarks and beauty of new-gen voices in music.
Yusuf Isah Olamide, stylized Mid3 is a singer, songwriter, and fast-rising sensation in Nigeria, While he might classify his current status as being underground, his artistry boasts of an individual in charge and on his journey to mainstream recognition. Whenever the rest of the world catches on they are sure to be met with a discography that speaks volumes and conveys raw emotions to be communicated by this sagely storyteller. Mid3 explores Afrobeat and Afro-fusion as his hybrid exposition to combine diverse genres and sounds while retaining the traditional core elements of Afrobeat. Citing the likes of Asa, Burna Boy, and Fela Anikulapo Kuti as musical inspirations, he is certainly inspired by greatness and onto something mind-blowing.
Earlier this year in March 2023, he released "Under G" originally a freestyle before finalizing touches on it being released on streaming platforms. Under G presents Mid3 perspective of Modern Uk drill meets Afrobeats. Through the lyrics, he conveys the message of being in his "I'm him and finally ready " era as he sings "On Lowkey, now I'm ready to give you OD energy. " The Ali Bombaye allusion fits in perfectly, just like the chant for the return of the Legendary all-time boxer Ali Muhammned, Mid3 "Omo Adebola" is his own biggest cheerleader as he cheers himself on this sojourn he takes on.
In July, through his Instagram account,he announced his soundtrack contribution titled "Showa" to Lady Laide's Global Film Festival Award Winning Film "Hotel Lamba" featuring Nollywood star line-ups Bimbo Ademoye, and Adedeji Abdulateef.
Under G perfectly introduces Mid3 as a young, promising, and talented individual, utilizing this as an avenue of expression for capturing the essence of determination, resilience, and unwavering commitment to his craft and establishing a musical reputation for himself.
This might be an intro track to the listeners however to Mid3 it is a mantra reinforcing his belief, on cloudy days this would serve as an inspiration to keep on going and on the days the sun shines the brightest it would embody the perfect "I told you" moment.
Other Articles