2022 brought us some of the best Nigerian fashion brands & victories in the African fashion scene, especially in Nigeria.
It's only fitting to wrap it all up with a list of our favorite fashion brands this year.
These brands have shown resilience in the face of the numerous challenges in this industry. They've released collections that sparked emotions from joy to surprise, and integrated technology, craftsmanship, and sustainability with each piece.
We've been lucky to behold their work this year and we're excited to see all that comes after. So we're sharing 22 of the best fashion brands in Nigeria from 2022 with you.
Orire
The womenswear brand was established in June 2021 and had since been exploring femininity through fashion with craftsmanship, quality, and sustainability. They released their new collection called the 'Sequoia' collection which was also showcased on the runway at Lagos fashion week.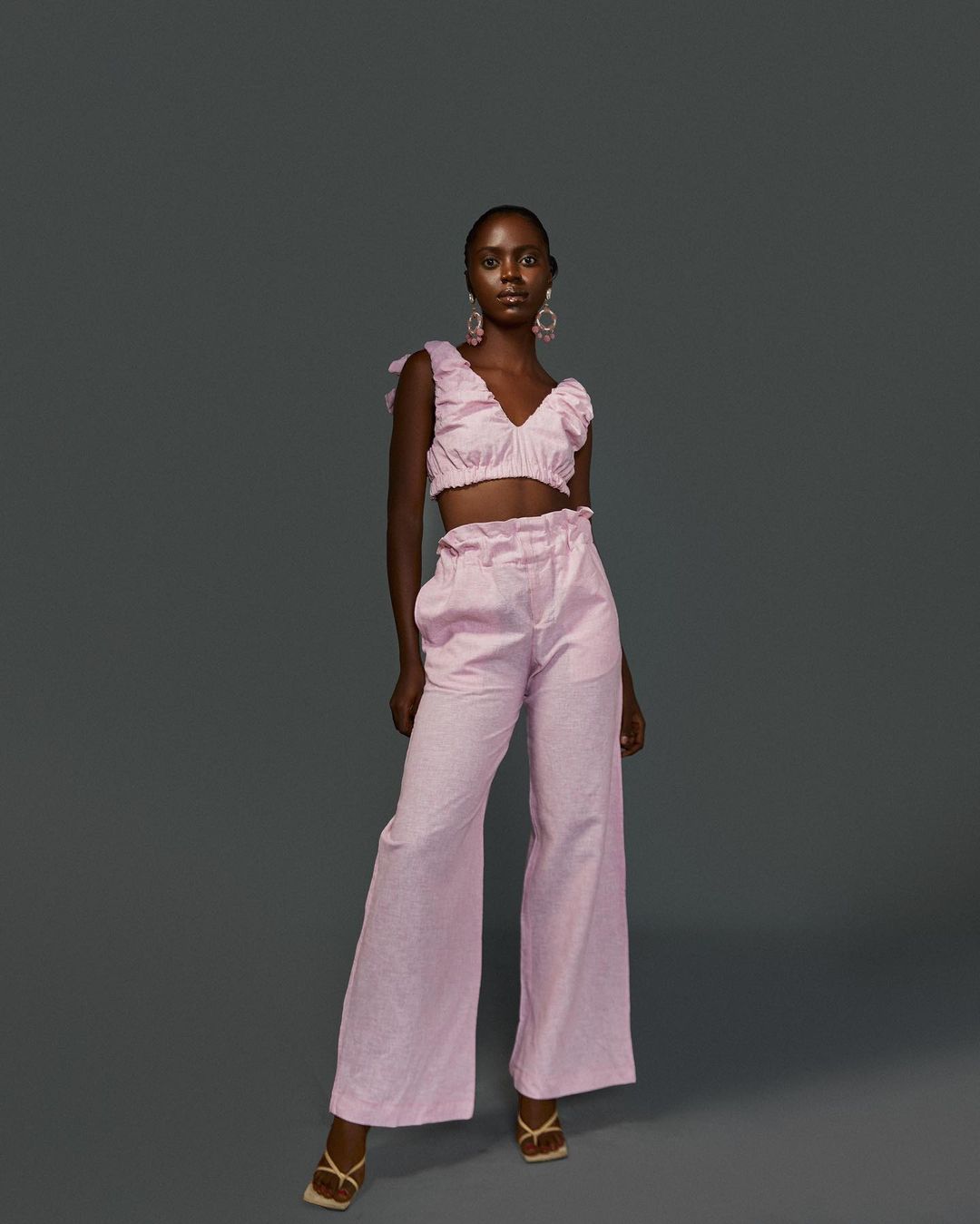 Desiree Iyama
The Nigerian womenswear brand offers timeless and tender pieces exploring feminity, colors and functionality. This year, they released their summer collection called 'Strength in movement' and showed their SS23 collection on the Lagos fashion week runway aptly titled 'Why not now?'.
JZO
This menswear brand is known for putting its spin on traditional male tailoring and using traditional and unexpected silhouettes to clothe modern African men. Their SS23 collection was showcased at LFW 2022 and titled "Pan the on : the gods of a people".
Andrea Iyamah
Established in 2011, the brand stands out for resort wear that's bold, true to its roots and made with classic silhouettes for 'the woman who is an adventurer in spirit, mind and style.' This year they released and showcased their bridal 22 collection and their 'Love is…' resort 23 collection. They were also featured in Revolve gallery, a New York fashion exhibition. As well as dropping gorgeous accessories like bags, rings and so on.
Kai Collective
A contemporary womenswear brand that has taken tradition and culture and made it modern. They've also made a name for themselves by being size inclusive. This year they dropped a couple of collections featuring the use of knit, mesh, neutral colors, bold colors and more.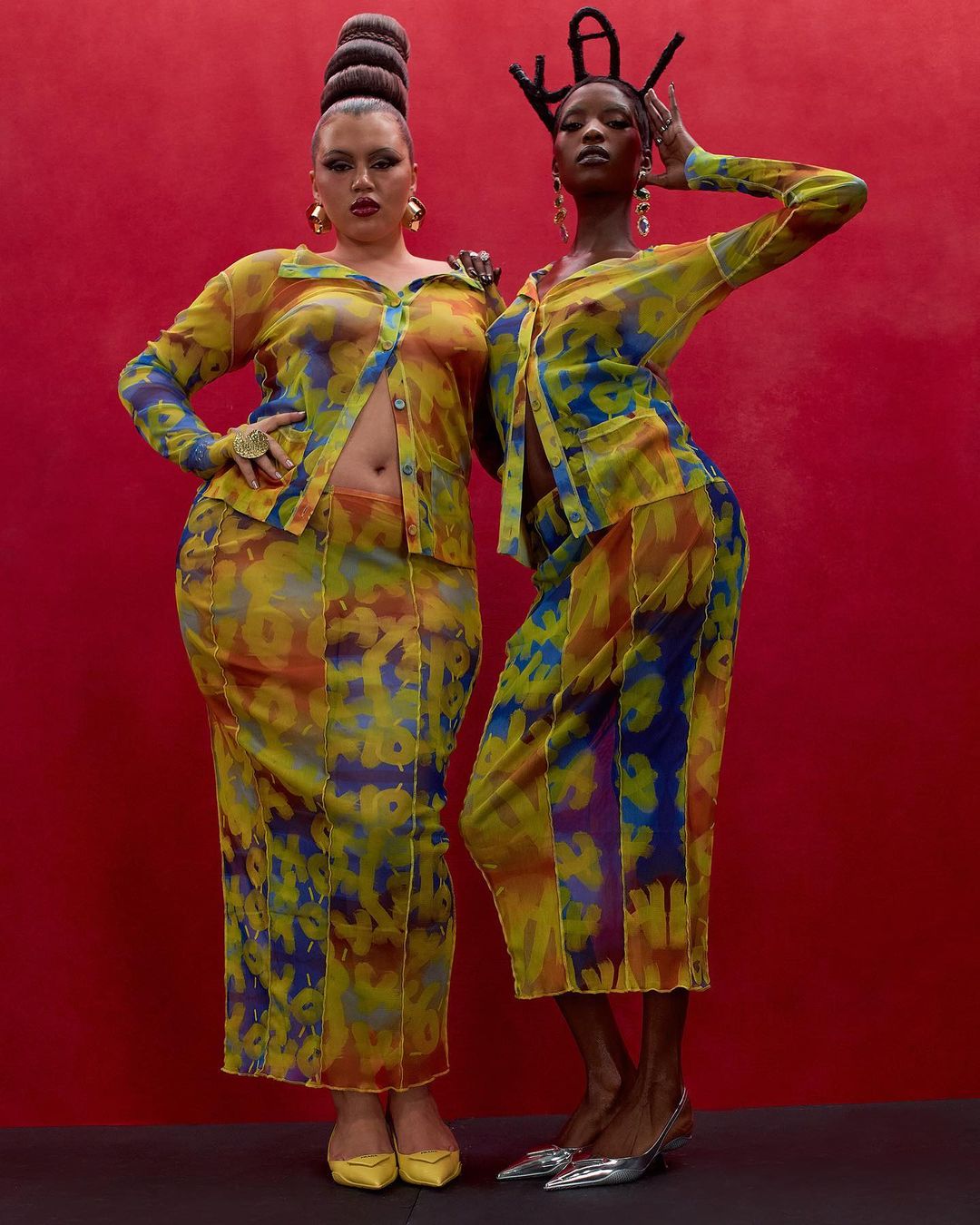 Rendoll
The aesthetic of a rendoll piece cannot be overlooked as its fabrics and prints are diverse. This year they dropped their SS22 collection, AW22 collection and two collections of beautiful jewelry.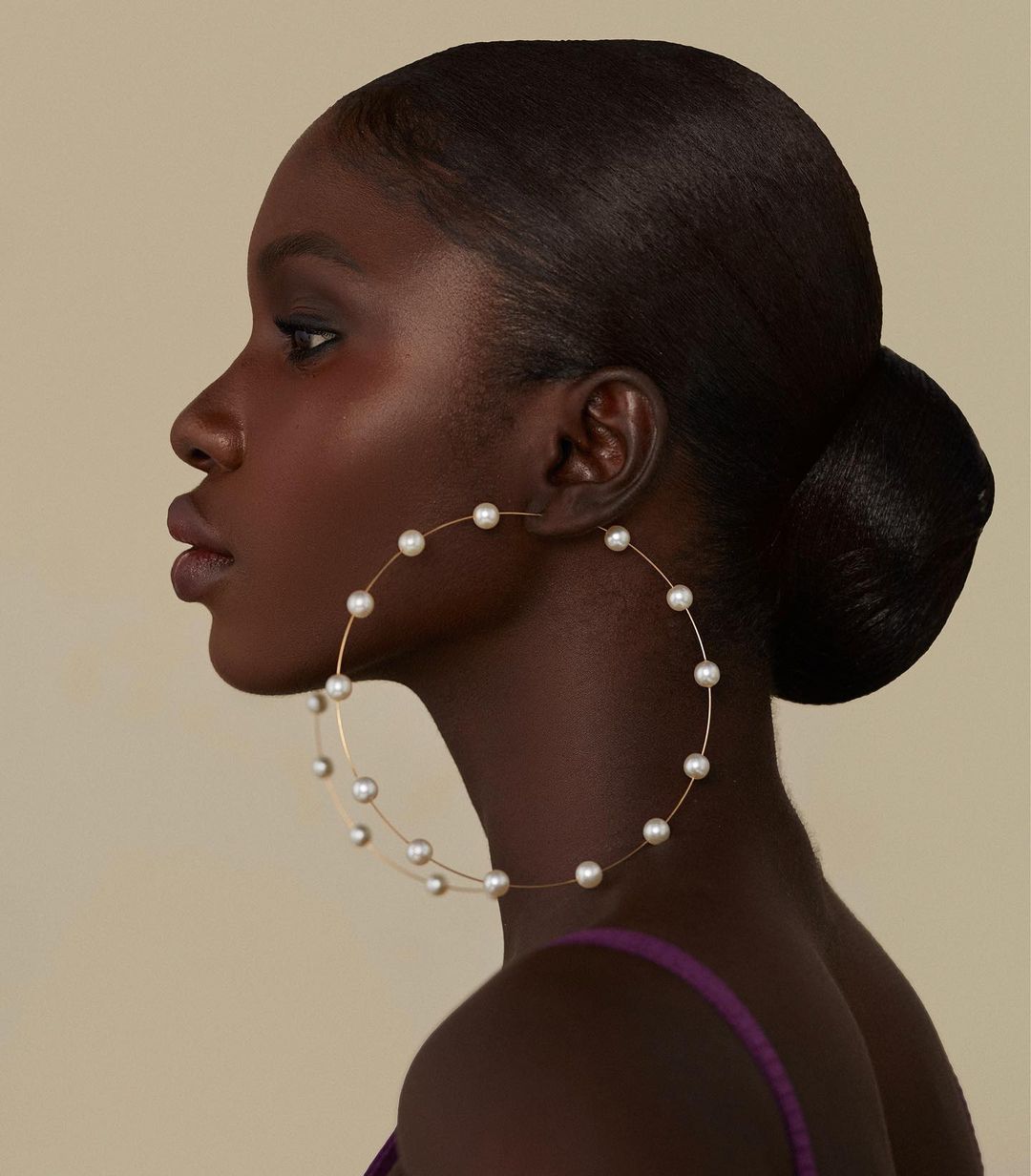 Kadiju
The fashion brand takes bold and big silhouettes to a new level. They launched their "Organized chaos" collection which was accompanied by a film titled "Lagos with a pinch of salt". They also showcased their collection 004 at LFW and for the first time featured menswear.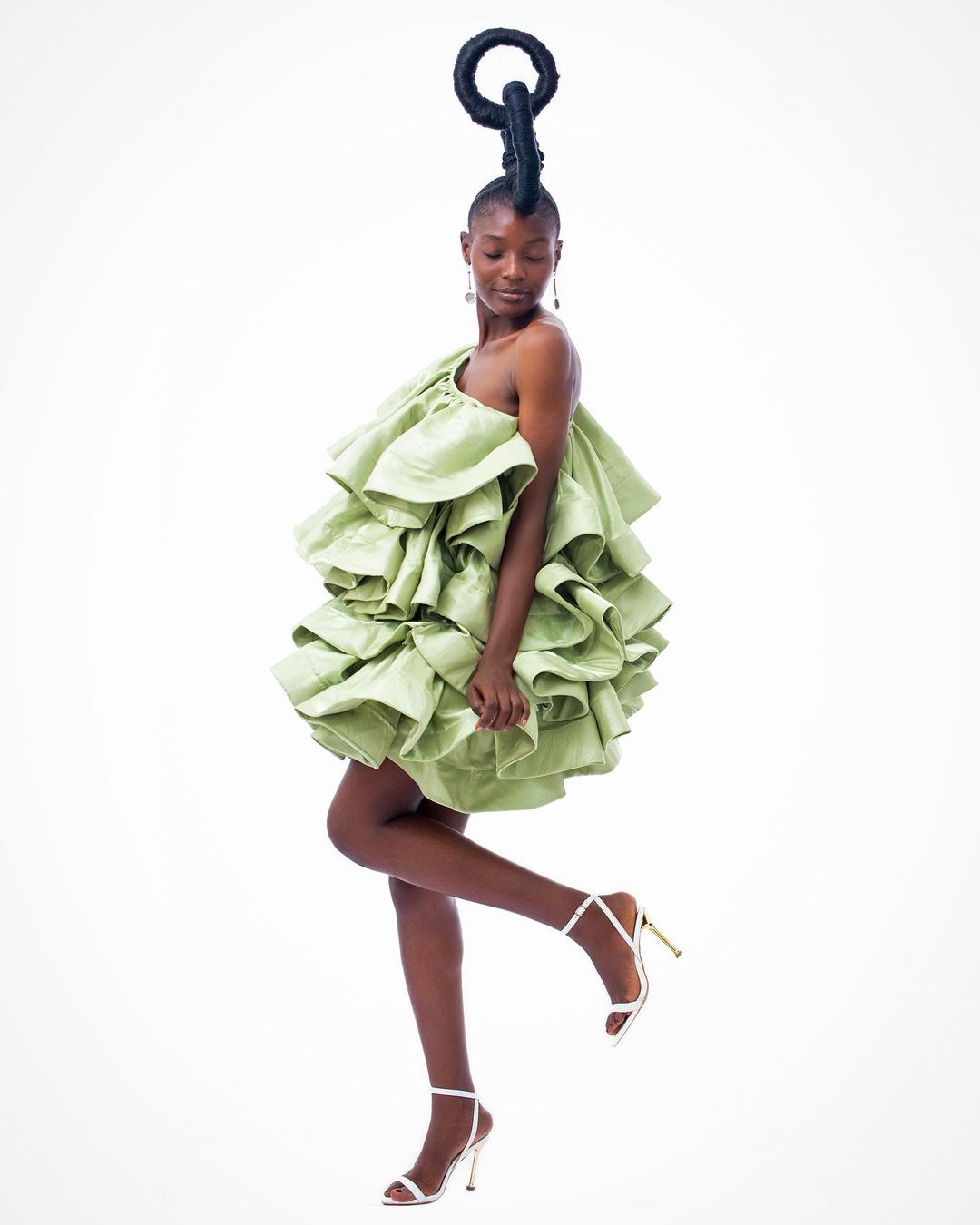 Banke Kuku
If you're searching for striking prints and patterns, banker Kuku is the place to go. Their collections always feature expertly crafted textiles that provide a base for their elevated loungewear.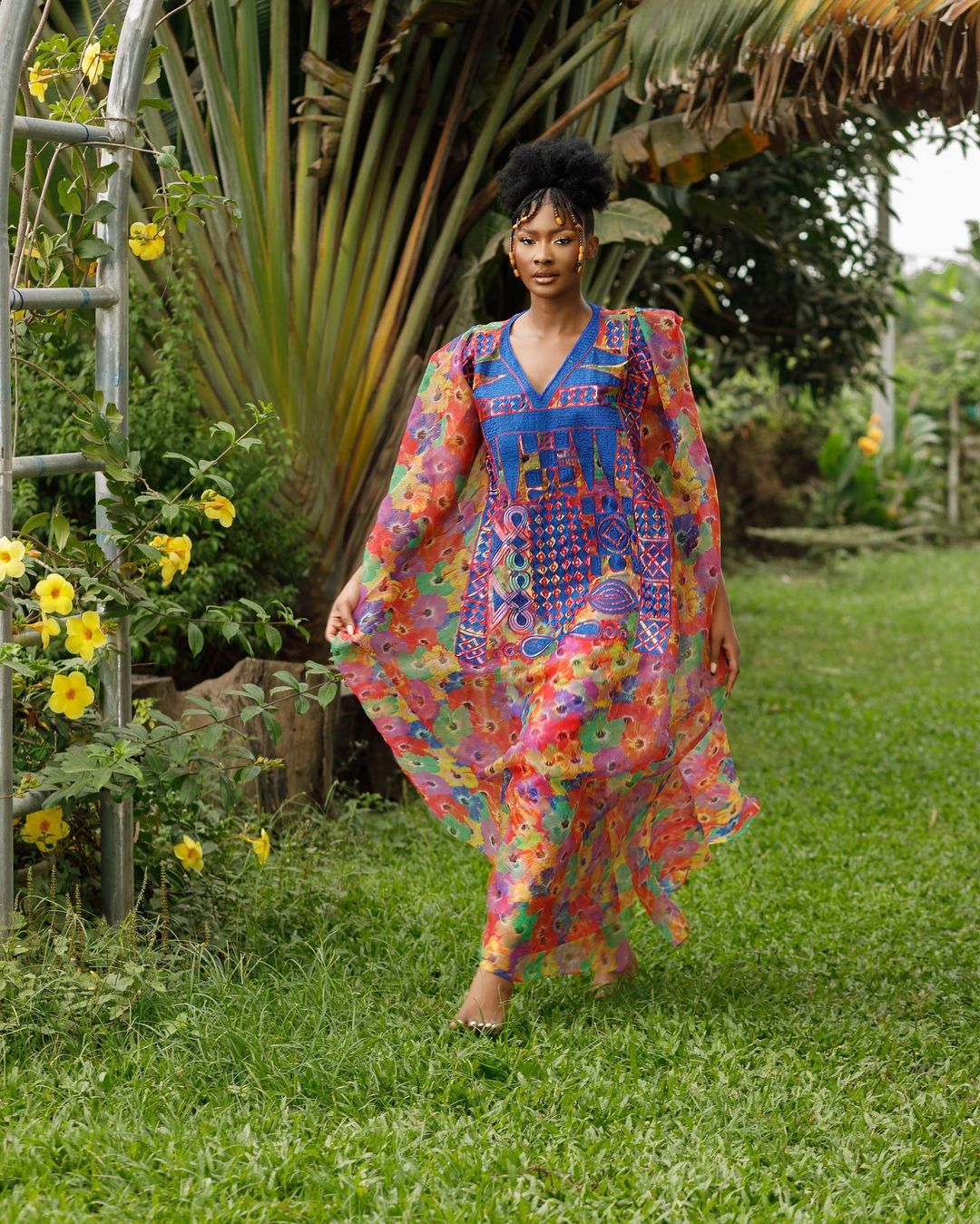 Emmy Kasbit
The home of elegant craftsmanship using traditional techniques and textiles but making it modern. From their FW22 launch to featuring at the Lagos fashion week 2022 to their SS23 debut at Portugal fashion, they've proven that African fashion is here to stay.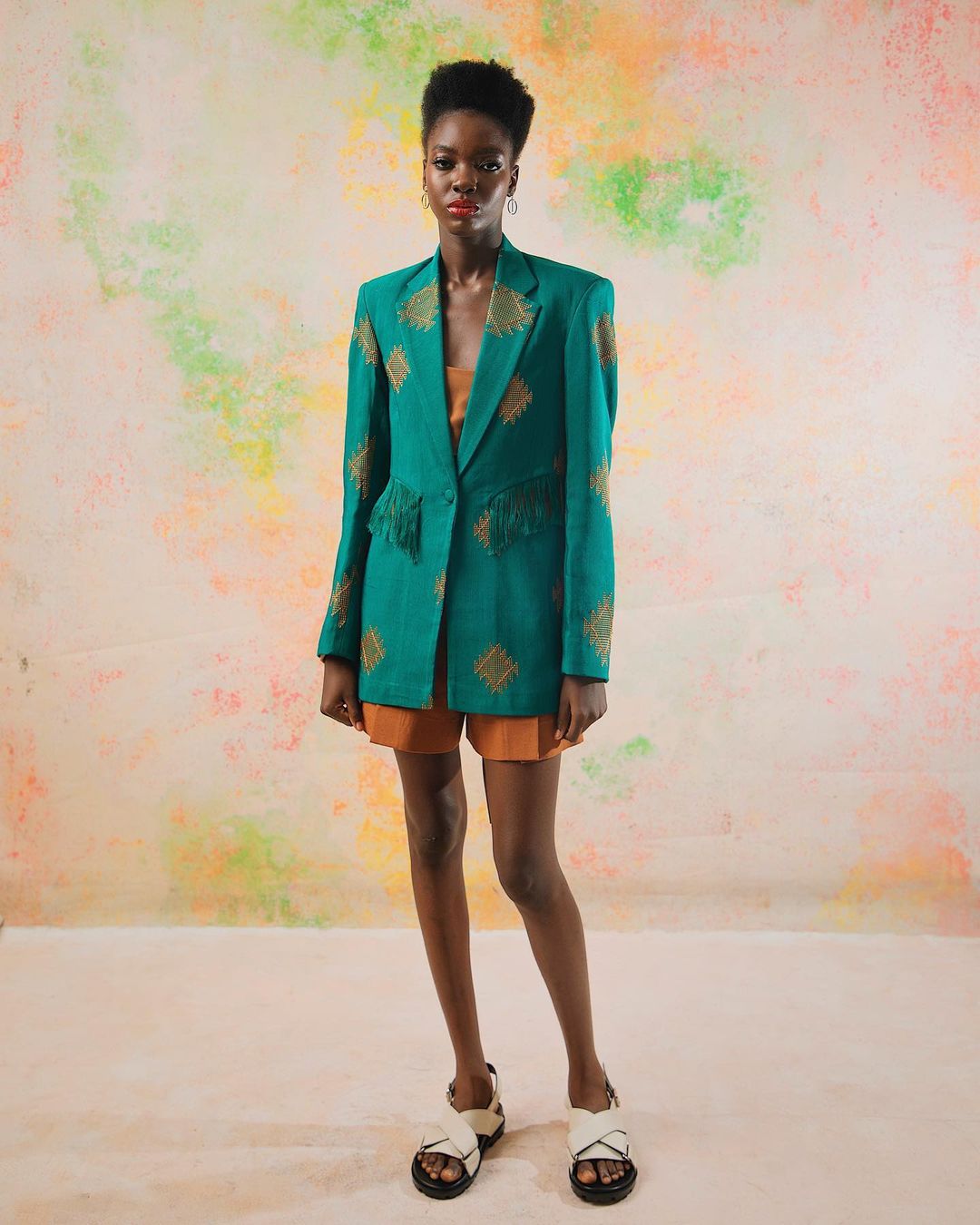 TJ Who
You get nothing short of minimal well-crafted, expertly tailored and intricately constructed pieces from the menswear brand, TJ who. This year they showed their SS23 collection on the LFW runway and it also featured womenswear in the same aesthetic.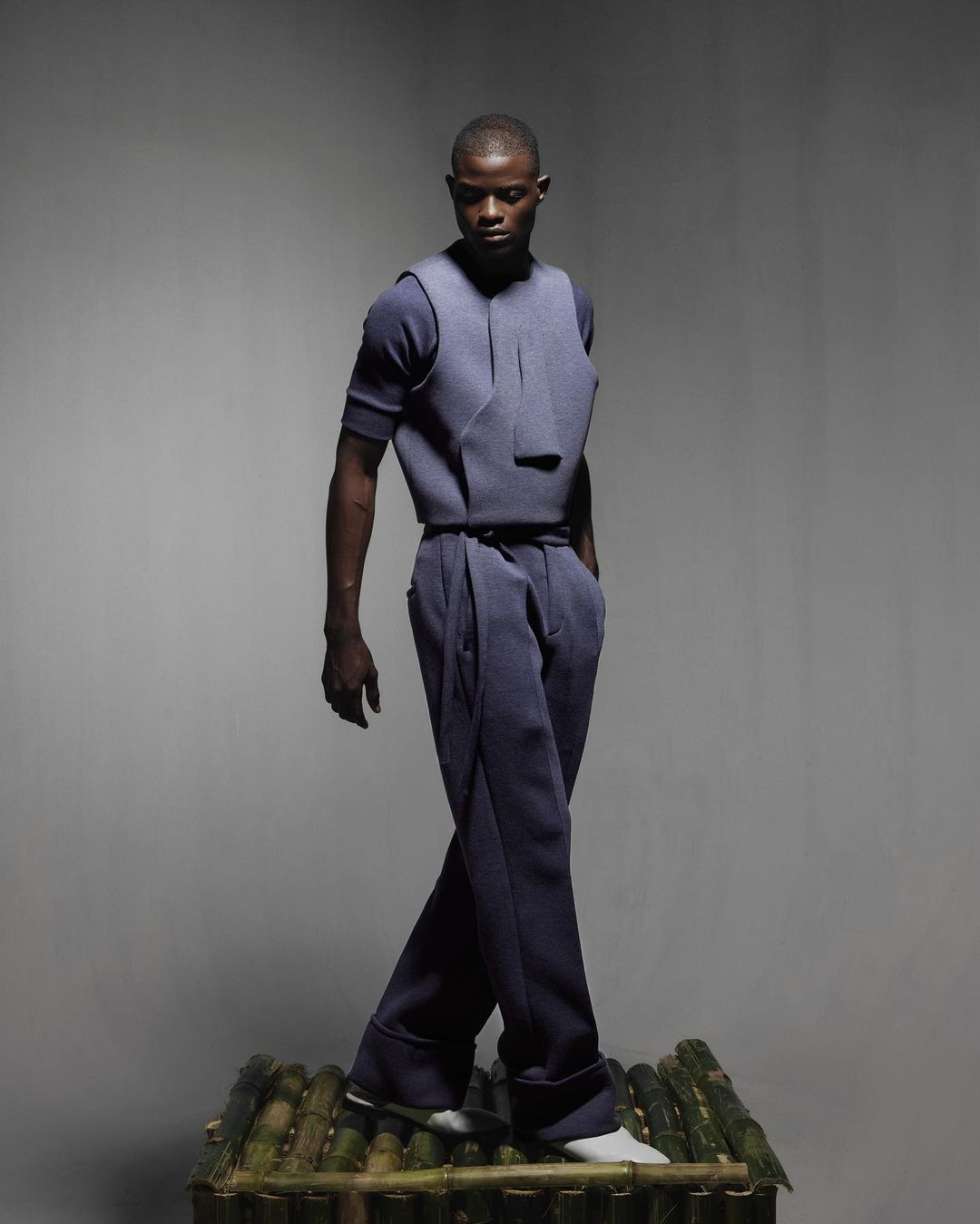 Lisa Folawiyo
Prints, patterns and vibrant colors rule the Lisa Folawiyo world. Their pieces feature modern trends like cutouts and mesh using bold traditional African prints and patterns. They also released a collection of beaded bags.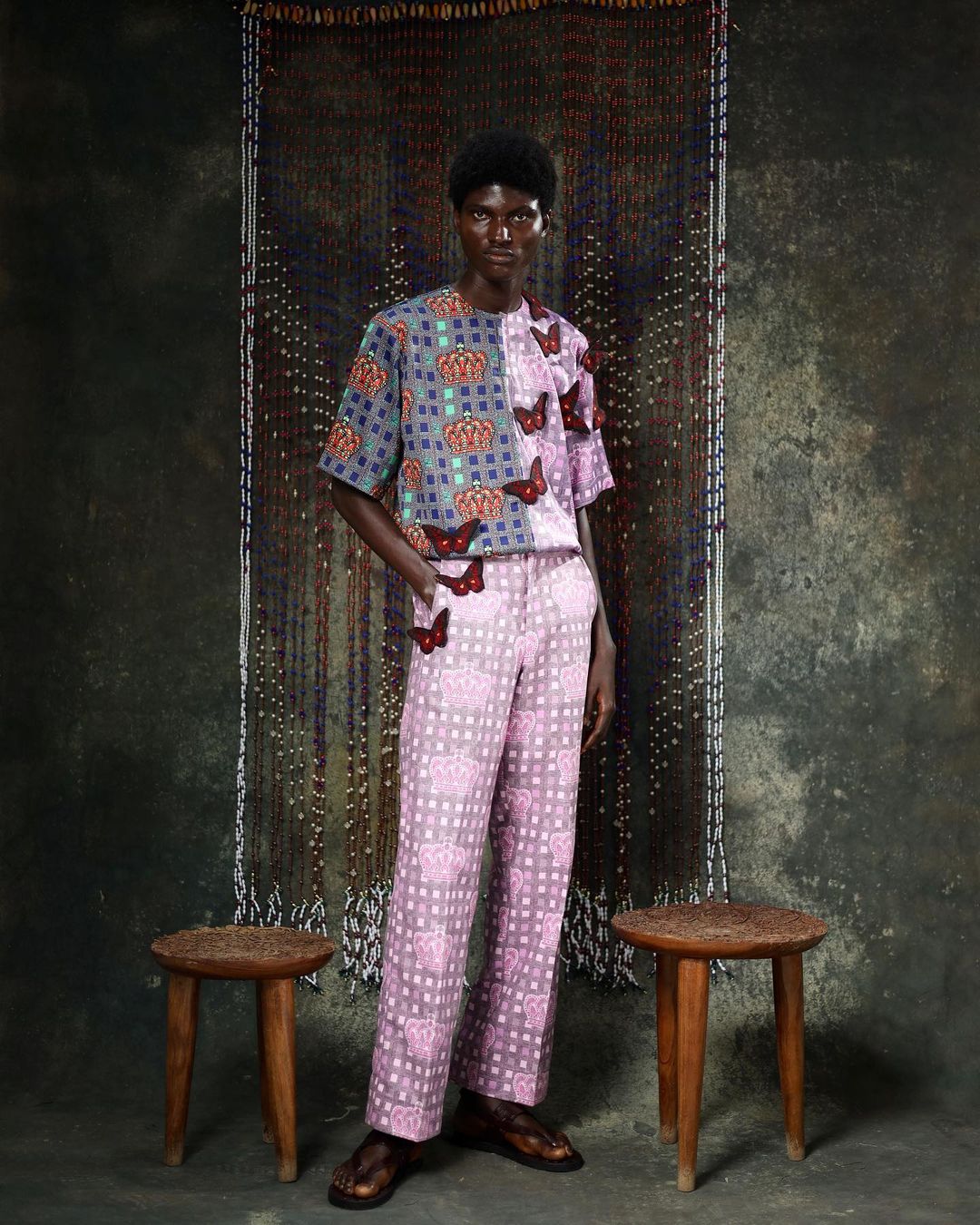 Atafo
Construction and tailoring are what the brand, Atafo, is known for and they do it well. From bridal wear to classic blazers and suits in menswear and tradswear (traditional wear) to expert tailoring and fitting in womenswear.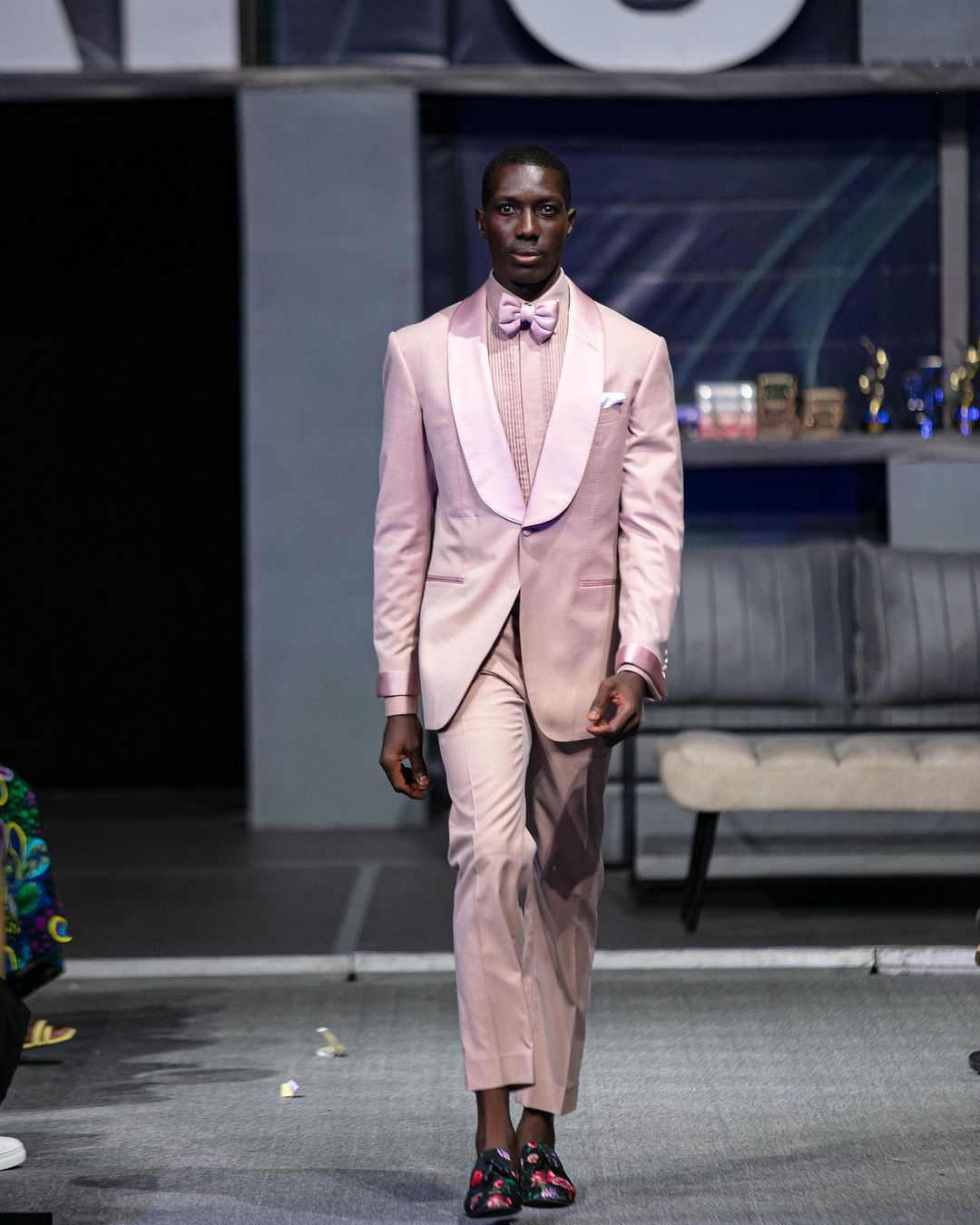 Abiola Olusola
Elegant is the first word to come to mind when you see an Abiola Olusola piece. The womenswear brand, launched in 2017, is known for its minimalism and feminity. It released its SS22 collection, showcased its SS23 collection on the LFW runway this year as well as its AW22 collection in Portugal.
Fruche
Fruche is a contemporary brand that mixes traditional culture and techniques with modern styles. Each collection has a full story and draws inspiration from something personal, purposeful and relatable. They released a collection titled "See finish" this year.
Pepper row
Unique designs, play on textiles, exploration of colors and interesting silhouettes are what make us stuck loving this womenswear brand. They released their SS22 collection this year titled "Figurines of the future".
Twenty-six co
With twenty-six co, you get simple yet stylish pieces with intricate details and distinct fabrics. Each piece of clothing is breezy and easy to wear and keeps us coming back for more.
Dye Lab
The technique of dyeing fabrics to produce different prints, patterns and styles is an ancient one. And this brand, Dye lab, continues to explore that technique to create pieces that are artisanal and gorgeous to see. With several colors and styles, we've seen just how stylish and versatile they can get.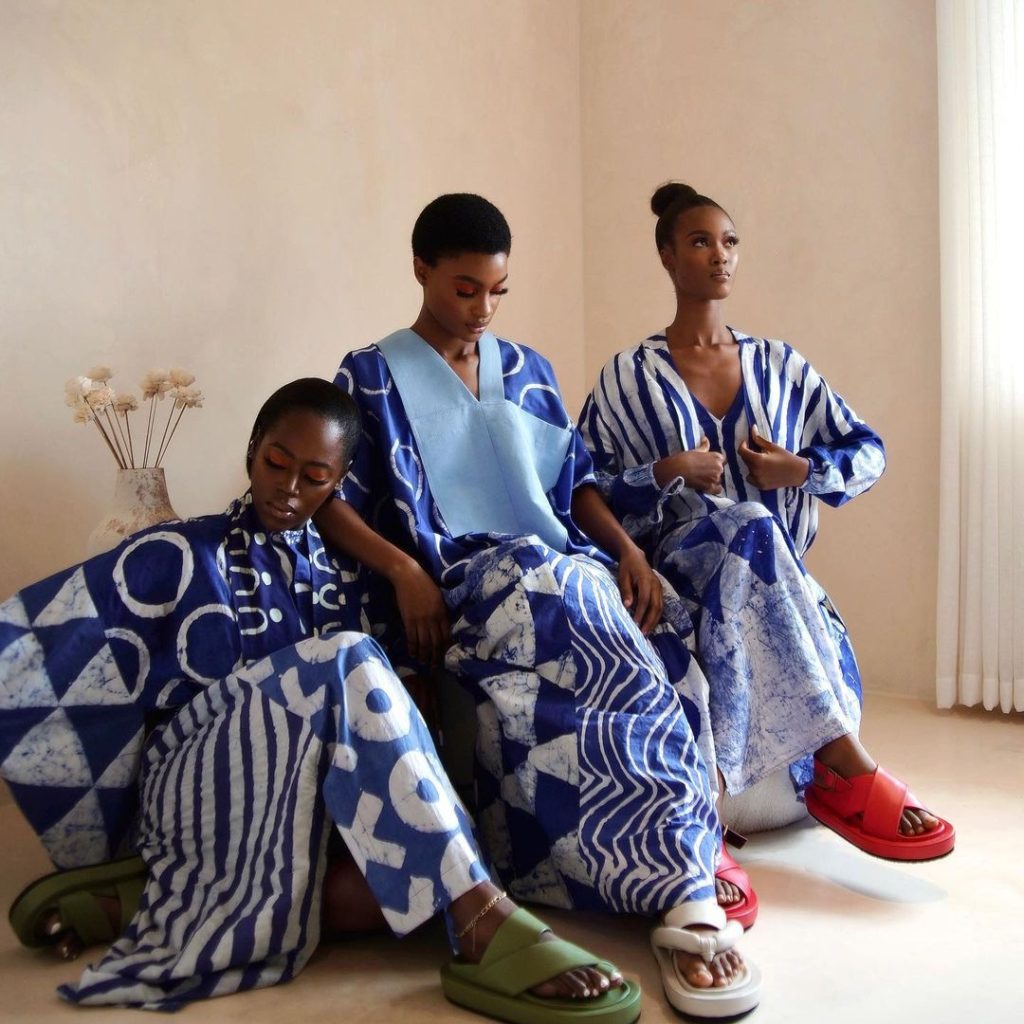 Hertunba
This womenswear brand is beloved by many including our favorite celebrities. Just as the name suggests, a blend of "her" and the Yoruba title "Otunba", this brand and its pieces exude confidence, style and charisma. They released a collection titled "Dear Eve" this year.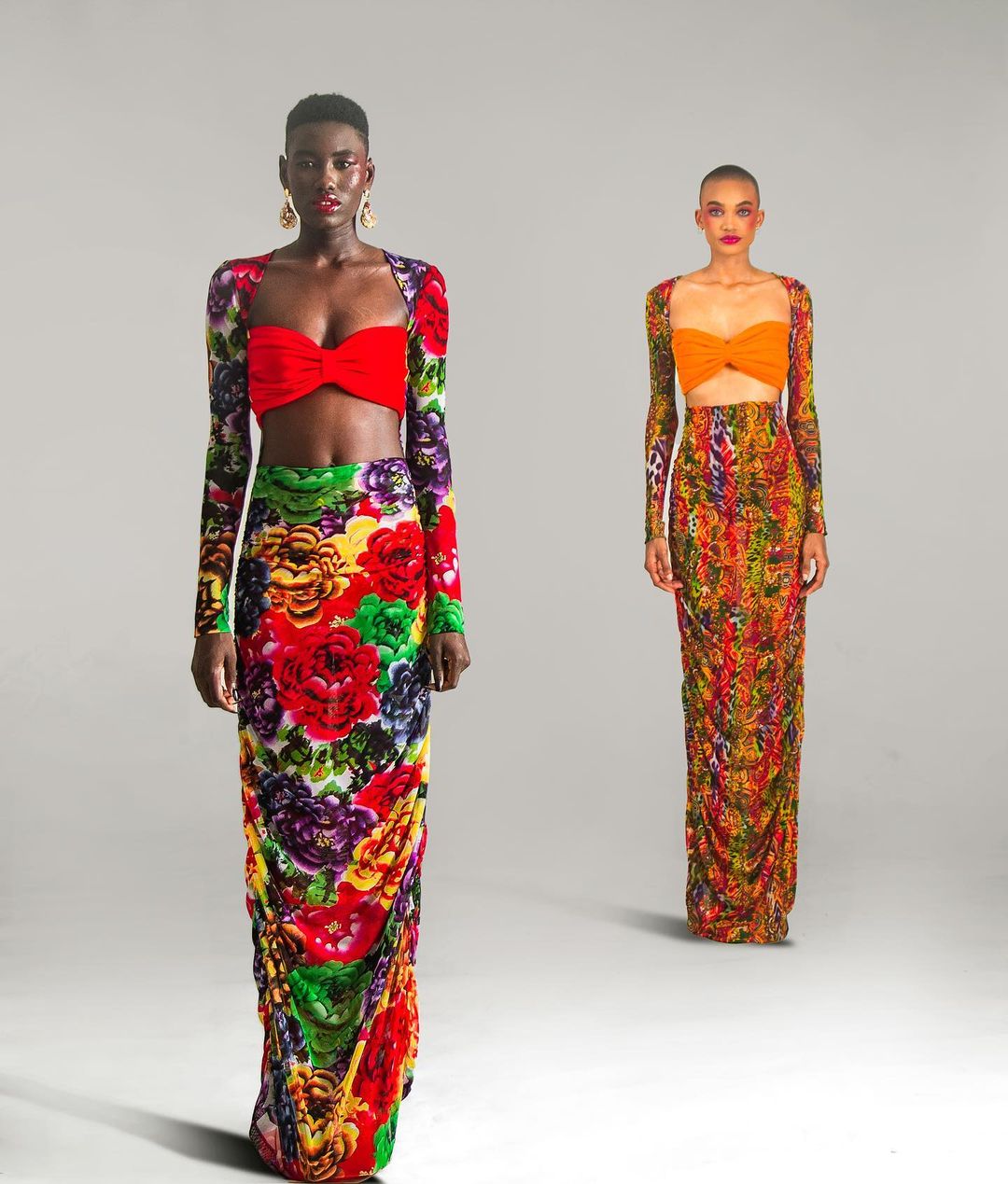 TI Nathan
The men's and womenswear brand creates pieces that have a contemporary take on minimalism. They take pride in being storytellers through fashion. They released their S23 collection this year.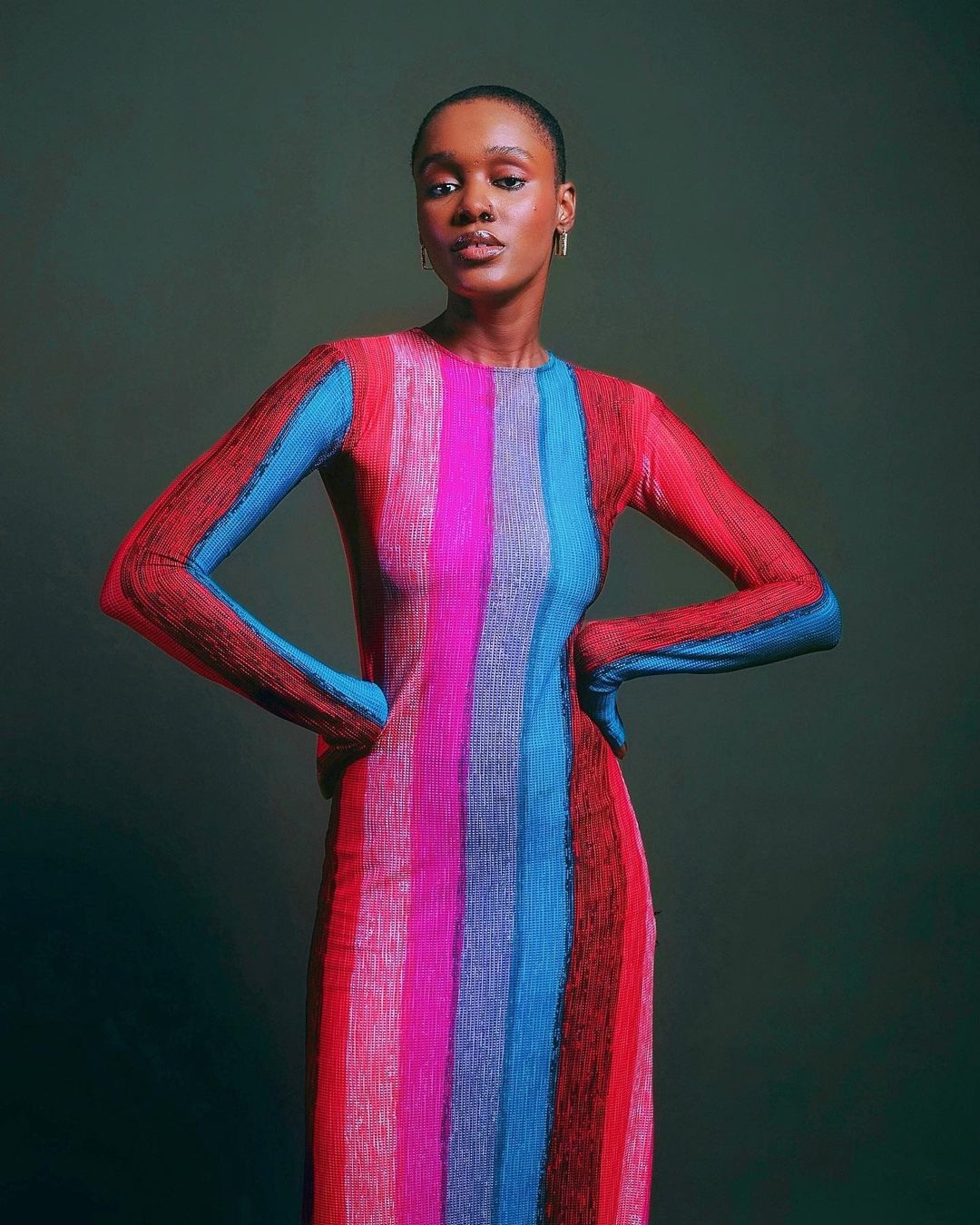 Kilentar
Kilentar is a brand that puts out artisanal and timeless pieces infused with the African touch from various periods. They released one of our favorite pieces of jewelry this year called the "IGBA earrings". Their pieces are also size-inclusive.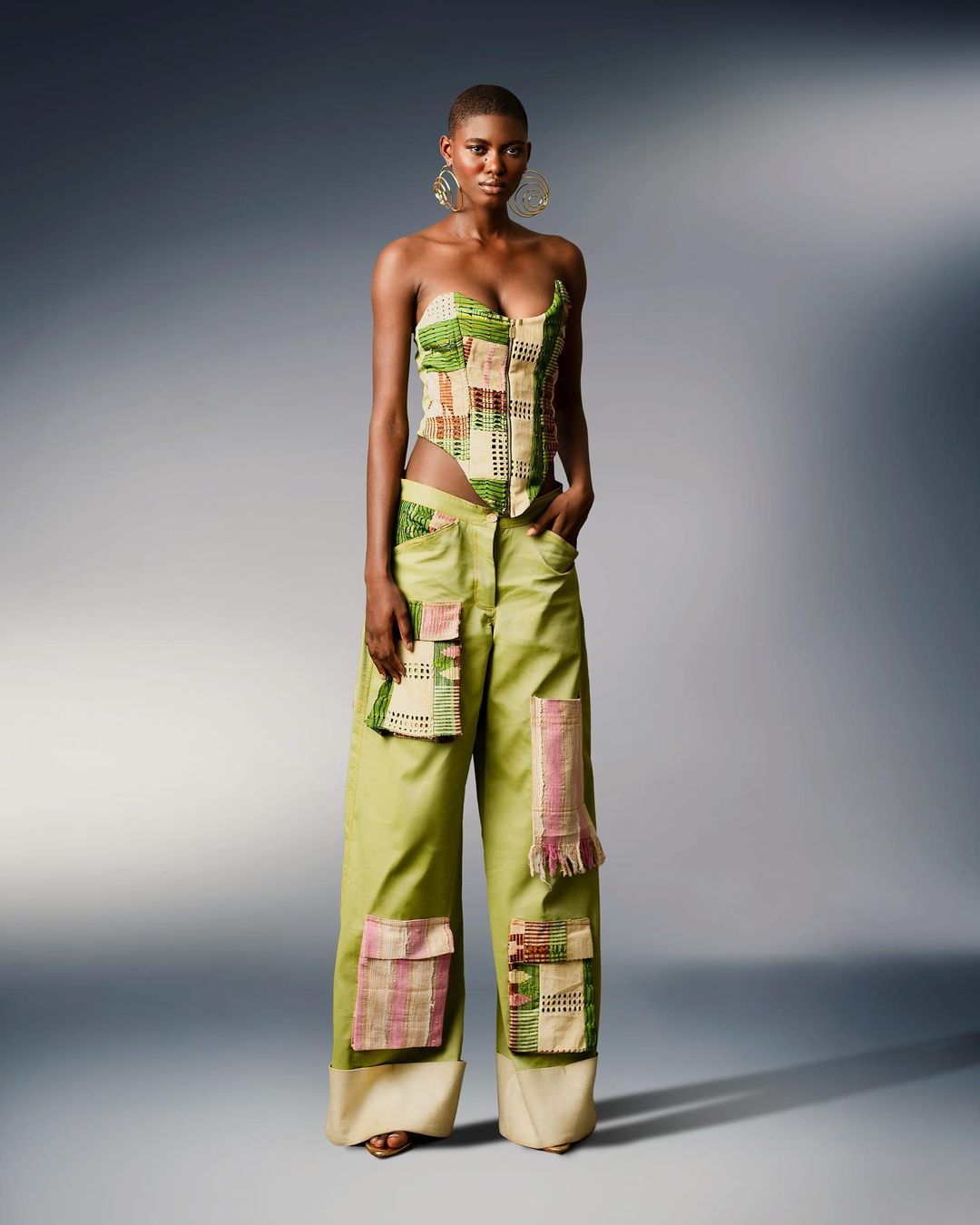 WILO
Wilo is a streetwear brand known for its wild and free pieces. This year they released their SS23 collection titled "Love-and-Hip-pop".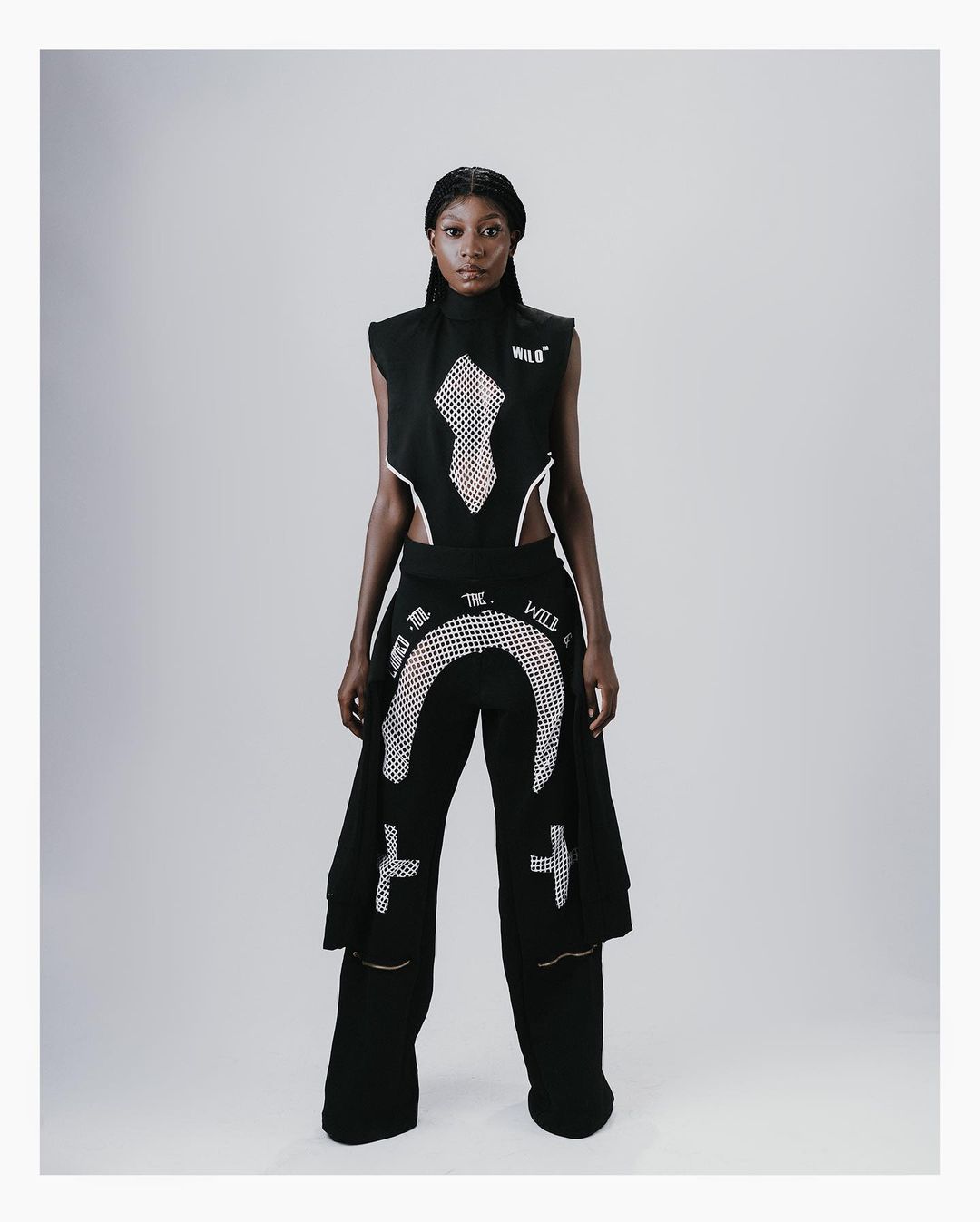 Geto
Geto is a street-wear brand that made its debut runway show on the LFW stage. Their collection was titled "Iberu". We're in love with their accessories and the use of colors.
Other Articles